You know what they say- breakfast is the most important meal of the day. I agree whole-heartedly. On any given weekend, you can catch me scoping out the menus of local breakfast and brunch spots trying to make my pick.
Whether you prefer sweet or savory, a traditional breakfast or a full-on boozy brunch, there's a spot to satisfy your cravings in Lehigh Valley.
Check out a few of my favorites (in no particular order), and be sure to let me know what places top your list. Maybe I'll check them out this weekend!
The People's Kitchen: Full disclosure- I almost didn't want to put this on my list for fear that too many people will take over my neighborhood favorite. The People's Kitchen is home to some tasty twists on breakfast favorites. Try the breakfast mac and cheese, complete with an egg on top. Or go sweet with the croissant French toast. Looking for something a little more traditional? My roommate swears by their scrapple. Be sure to get there early- this little place fills up quick.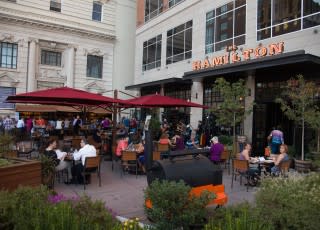 The Hamilton Kitchen & Bar: Cozy up with a mimosa (or two... or three...) at this restaurant in downtown Allentown. Their Saturday brunch menu features some delicious options including chicken and waffles, omelettes, and more. If you're craving something sweet, you won't want to miss their house-made doughnuts. During warm months, the Hamilton Kitchen's patio can't be beat.
Torre: If you're searching for a unique cocktail at brunch, this is the spot for you. The maragamosa is part mimosa, part margarita, fully delicious. I'm a big fan of the pueblo burrito, complete with fresh avocado. Lunch menu items are also available during the brunch hours. You're sure to leave here feeling content.
Apollo Grill: While not year-round, this is definitely a Lehigh Valley favorite. Stop by this Bethlehem staple for Saturday brunch during the warmer months (typically April - September). Dig in with bottomless mimosas and plenty of breakfast favorites. The menu changes monthly, so there's always something new to try here. Be sure to make reservations as this is one of the most popular brunch spots in town.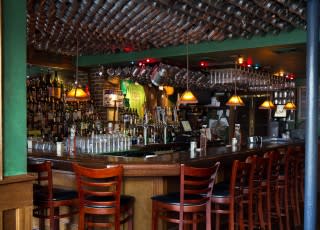 Porters' Pub: An Easton favorite, this is one you won't want to miss. Porters' is known for their top-notch beer selection, but they also boast an impressive menu. Sunday brunch favorites include the Monte Cristo and some of the best huevos rancheros around. Spice it up with their famous Smoked Garlic Bloody Mary and you'll be set for the day.
Be sure to let us know where you love to enjoy a delicious breakfast, and maybe you're suggestions will be the next stop on our list.
Happy brunching!