Taking a break from pizza for a while, I decided to do a complete 180-degree turn and give you my top five Asian restaurants in Lehigh Valley. So let's not waste anytime . . .
5. Bay Leaf – This hidden gem located on Hamilton St. in Allentown has been around for 30 years so this must be doing something right. Being so close to the restaurant my colleagues and I often frequent Bay Leaf. Let me recommend the Thai Fried Rice shrimp with crabmeat and vegetables. Enjoy.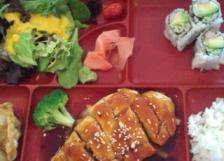 4. Bamboo – Located at the Shoppes at Cedar Crest, this tiny eatery definitely offers some Asian Flair. From the décor to the chef's preparing sushi behind the counter Bamboo is a trip worth making. I am partial to their "Lunch Box" specials, especially the Chicken Teriyaki. This meal is sure to leave you wanting more.
3. Asia – Often voted number one in many Lehigh Valley polls, this restaurant checks in at number three on my list. Located on Susquehanna Street in Allentown, make sure to slow down or you might drive right past it the first time. When venturing out to this make sure to try their chicken lettuce cup appetizer. It's exceptional. As an added bonus ASIA is B.Y.O.B.
2. Kome – Located in The Promenade Shops at Saucon Valley, Kome is offers a very modern, upscale dining experience. Make sure to go with a group of friends so you can experience chef's cooking on the hibachi directly in front of your party. The food is wonderful and the theatrics only add to the overall dining experience. I would recommend any item from their Hibachi dinner menu. Don't forget the Sake.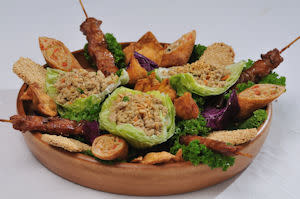 And number 1 on my list is Hunan Springs which is located at the intersection of Brookside Road and Hamilton Boulevard. From the second you walk, you are greeted by a large Chinese Buddha and a warm smile from owner Jay Ho.
The former Cozmo's/Widow Brown's has definitely been transformed into an exceptional Asian eatery. I personally love The Bird's Nest Supreme which consists of chicken, beef, shrimp and scallops sautéed with mixed vegetables in a brown sauce served in homemade potato basket.
Do ask Jay if there are any specials., frequently there are and you will be pleasantly surprised as to what their chef's make available on any given night like the chef's specialty shrimp.  It includes crispy jumbo shrimp tossed in a salt, pepper, garlic and scallion blend).
If Jay's not too busy ask him about the old haunted tales of the building. Chilling!
So there you have it Lehigh valley, my top five Asian restaurants. Did I miss any? Do you agree or disagree? I'm always happy to hear your comments.