From rich history to contemporary arts experiences, Lehigh Valley, Pa.'s Bethlehem has it all. Whether you're diving beneath the water's surface or heading underground, education awaits for you and your family.
Here are our top five family activities to make your stay in Bethlehem, Pennsylvania complete.
ArtsQuest celebrates arts and culture, movies, music, educational programs, festivals, and so much more all year long. Through festivals such as its flagship event, Musikfest®, and the Banana Factory® cultural arts and education center, ArtsQuest offers entertainment and visual arts attractions for everyone in the family.
Historic Bethlehem Museums & Sites brings the Christmas City's history to life. Learn about Bethlehem's rich heritage across 300 years, visit museums, homes, and industrial sites, and discover the fascinating stories of Bethlehem's people. See how this community grew from one generation to the next, through the zeal of our Moravian founders and the foresight of our industrial community in forging America.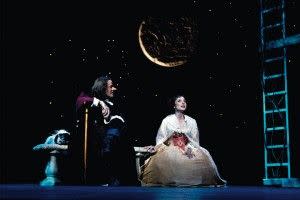 Pennsylvania Shakespeare Festival is the leading Shakespeare festival with a national reputation for excellence. A professional theatre company housed on the campus of DeSales University, the festival highlights a special "Shakespeare for Kids" production. This high-energy, one-hour production is designed for children four to 10 to actively experience Shakespeare's vibrant language and characters. With exciting new content every year, Shakespeare For Kids activates imaginations and generates laughs for the whole family.
Lost River Caverns. Come adventure through Lehigh Valley's natural underground wonderland. There's a lot to discover in this magical land of crystal formations where the Lost River flows. The five picturesque cavern chambers have an abundance of stalactites, stalagmites, and other crystal formations along with fluorescent minerals. Moving through the cavern is the Lost River, whose clear waters mysteriously originate from an unknown source, then disappear once more beneath the earth's surface. Family pictures are a must!
Dutch Springs is the place for families to dive into for summer fun. Learn to snorkel or scuba dive, climb on inflatables in the middle of the pristine lake, scale the rock climbing wall and ropes course, or spend the night under the stars on the campground. The wonderful world of water is waiting for you!