There's much more going on in Lehigh Valley's Allentown than the Billy Joel song suggests. Known as the Queen City, Allentown, Pa. features fun for all ages. From hands-on activities to fast-paced thrills, you're sure to find the perfect fit for your next family excursion.
Here are our top five suggestions to make the most of family fun.
Da Vinci Science Center is the place where science comes brilliantly to life! Experience a two-story exhibit floor, nearly three dozen programs for visitors of all ages, and engaging regional workforce initiatives. Exhibits include: Hurricane Simulator, Built Like A Mack Truck, KEVA Build It Up!, What On Earth? and more.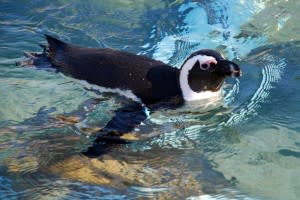 Lehigh Valley Zoo has been voted Best Family Day Trip in The Morning Call's "Readers' Choice Awards" for five years straight, and you'll see why when you go on your own safari. It's home to approximately 300 animal ambassadors from African penguins to zebras. Bring a camera to capture your wild day and be sure to slither through the brand new RAD (Reptile & Amphibian Discovery) Center. The Zoo is located in the heart of the majestic 1,100-acre Trexler Nature Preserve, where you can expand your family adventures to include hiking, bike, or horseback riding, picnicking, fishing, or archery hunting. Both attractions are easily accessible from all major highways.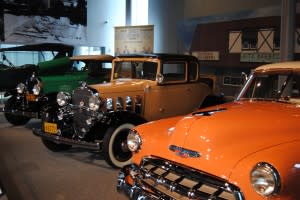 The America On Wheels Museum lets you shift into reverse and look back at the early days of transportation. More than just a car collection, America On Wheels features cars, trucks, motorcycles and bicycles as it tells two fascinating regional stories: the history of Mack Trucks and the early development of the auto industry and highway system in Pennsylvania. The museum offers hands-on experiences, three galleries including a changing exhibit gallery, a library, learning areas, a museum store, and the 1950s-themed HubCap Café.
Liberty Bell Museum: Discover the place where America's most famous symbol of freedom found refuge during the darkest days of the Revolution. The Liberty Bell Museum is home of an exact replica copy of the Liberty Bell that you can ring, Wilmer Behler's hand-painted mural visually telling the story of the hiding of the bells and Allentown's own "liberty bell," cast in 1769. You'll also find Revolutionary War and Colonial American exhibits, a half- size Conestoga wagon, and "Pip the Colonial Mouse." It's a perfect place to touch history!
Dorney Park & Wildwater Kingdom: from roller coasters and thrill rides, to Dinosaurs Alive! and Planet Snoopy, there's something for kids of all ages (and heights) at Dorney Park & Wildwater Kingdom. Enjoy two great parks in one convenient location.