Everyone has their guilty pleasure when it comes to eating badly. When the time comes to treat myself, I choose nachos, lots of nachos. There are plenty of them on local menus, but below are the top five that I crave on the daily.
Torre For a classic plate of nachos, my choice goes to Torre. Piled high in a beautiful arrangement with crispy tortilla chips, Chihuahua and cheddar cheese, chili, black beans, your choice of pulled pork or shredded beef brisket and topped with crema and guacamole. It is a feast for my eyes and stomach. Go during happy hour for half-price!
The Taza Stop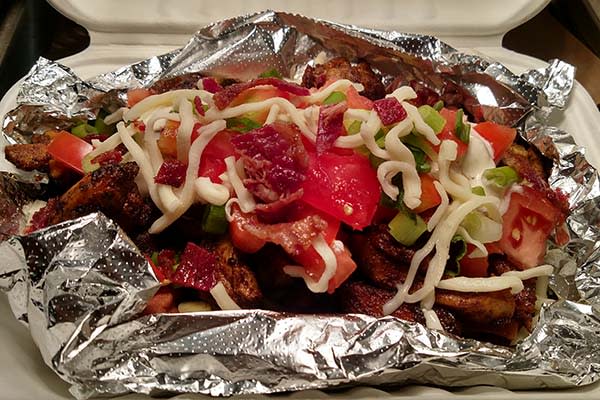 The Taza Stop is a branch of the Taza Truck and is a fast-casual restaurant located inside the Easton Public Market. They offer a wide variety of Egyptian foods including their Egyptian nachos on rotation. These delicious nachos come with homemade chips, tomatoes, scallions, garlic sour cream, bacon, and your choice of signature chicken or fava bean chili.
Chicken Lounge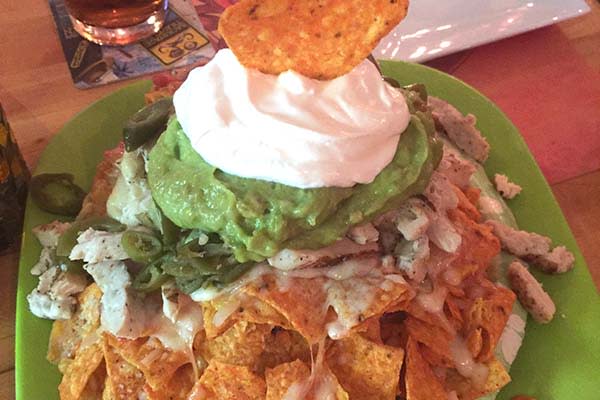 I have been hearing stories about the nachos at the Chicken Lounge for quite some time now. I decided to push my pre-vacation healthy eating aside, and order a monstrous plate of their famous nachos. They were piled high with Monterrey jack cheese, beans, guacamole, taco sauce, sour cream and jalapenos. What makes these unique is instead of using tortilla chips, they use nacho cheese Doritos. My only advice is to skip out on adding chicken. Would you believe this is only a small?
Stuffed to the Grills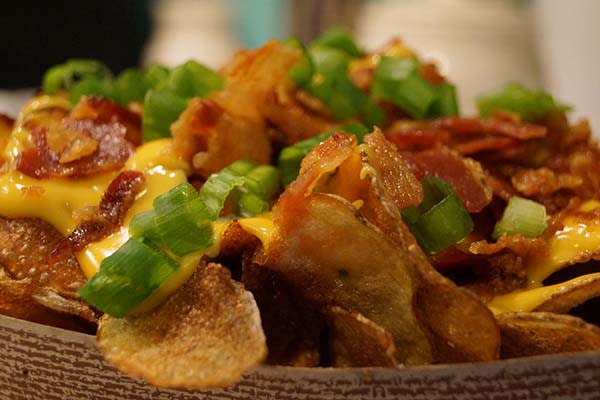 Homemade potato chips covered with cheese, bacon, and green onion—enough said? Find these Irish nachos out and about at different locations and events throughout Lehigh Valley at Stuffed to the Grills food truck.
Queen City BBQ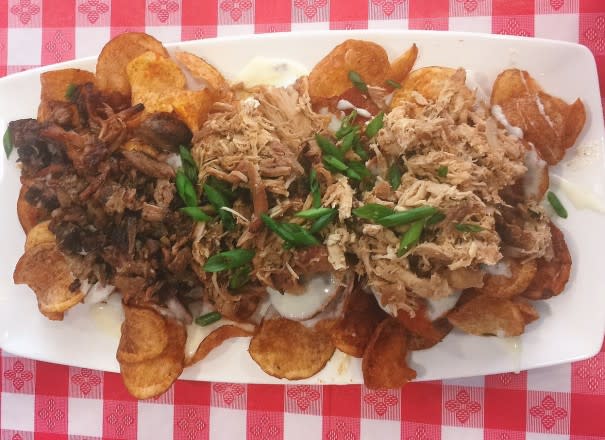 Finally, the newest restaurant to the downtown Allentown restaurant scene, Queen City BBQ, makes our list for their menu item titled "Dat Nacho." These nachos are basically a sampler platter topped with their smoked brisket, pulled pork, and chicken piled on top of house bbq chips and american cheese sauce.
Honorable mentions: If you're looking for even more options I recommend checking out PJ Whelihan's Pub or the annual BaconFest in Easton where we snagged this beautiful masterpiece. What other nachos should I add to the "treat myself" bucket list?