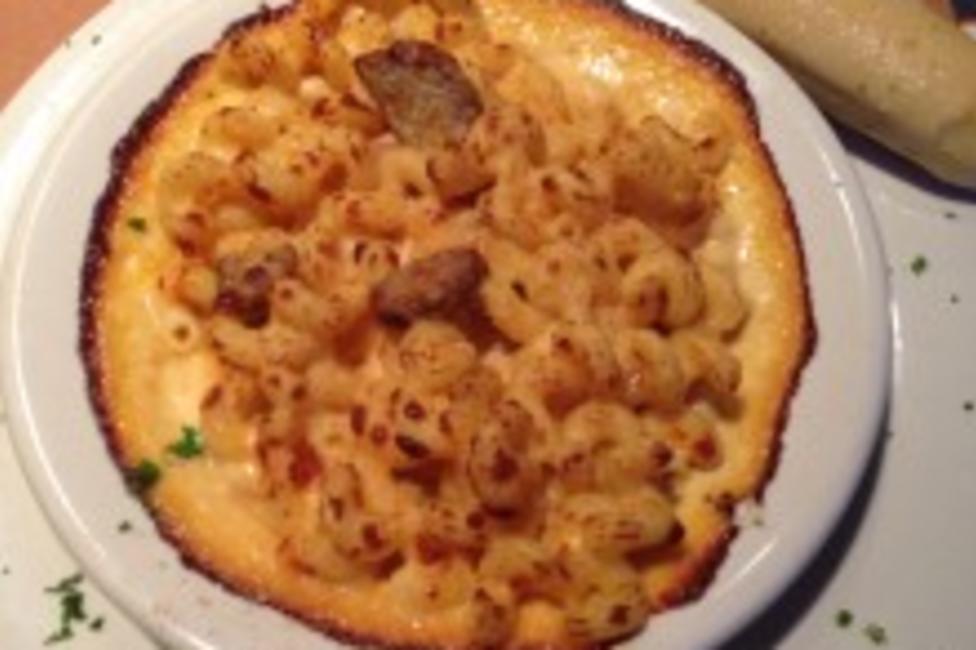 When I was little, there were few things that excited me more that seeing the blue box of Kraft macaroni and cheese out on the counter, maybe even Stouffer's if we were feeling fancy that night.  From there, we progressed to after-school Easy Mac (I even had my parents mail me a box of Easy Mac when I was studying abroad in London… my English roommates didn't really understand the appeal).
Mac and cheese has always been one of my favorite foods, but I think it's time that we separate the men from the boys here.  Sure, everyone loves that classic Kraft blue box, but there's a lot that goes into taking a bowl of mac and cheese to the next level.  Whether it is different types of cheeses, additions like veggies and meat, or my personal favorite, bread crumbs, there are a ton of factors that go into making a great bowl of mac and cheese.
I've ranked my top five Lehigh Valley favorites: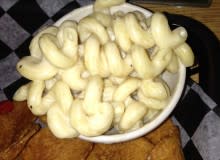 5. Bada Bingg.  I'm a big fan of the sandwiches here, but no matter what I get, I always order a side of mac.  It's pretty basic, but it's a good lunchtime treat.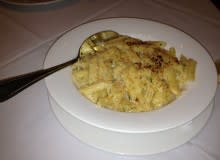 4. Cosmopolitan. Cosmo has brought back the famous Hess's strawberry pie, but their mac and cheese is great, too. Here, we bring in the breadcrumbs- the ultimate mac and cheese topping. They opt of the penne pasta, but the cheese sauce is a fantastic combination of deliciousness.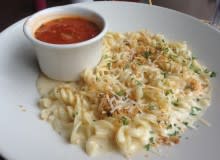 3. Allentown Brew Works.  Again, the breadcrumbs make an appearance to push this dish into my Top 5.  This dish is also served with a side of stewed tomatoes which give it a good (but optional) mix-in addition.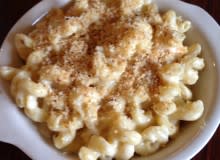 2. Griddle 145.   Cheesy goodness and breadcrumbs.  You can opt for the full dish, or get it as a side to another meal. Or better yet, a side to the pulled pork sandwich, which also has mac and cheese on top.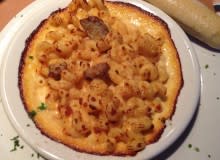 1. Boston's.  The mac & cheese at Boston's is great because it gives you options.  You can choose to go basic, or add in meatballs, sausage, etc.  The curly noodles give it a nice touch and there's just a hint of spice to the cheese sauce.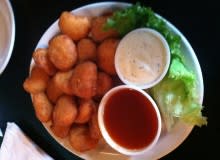 Honorable mention: Stooges Bar & Grille.  Okay, so this isn't actual mac and cheese, but rather fried mac and cheese bites- don't knock them until you try them. They're delicious!  Served with a side of ranch, but if you're a real pro like me, ask for a side of sweet heat wing sauce as well!
What do you think is missing from my list? I'm always looking for suggestions!