We could write a book on all the daytime activities there are to do in Lehigh Valley. Well, we kinda did.
After all, riding the Talon roller coaster at Dorney Park wouldn't be as much fun without the daylight allowing you to see for miles. Watching an IronPigs game without the lights on probably wouldn't make for the best father/son bonding experience.
That being said, there are many things to do in Lehigh Valley when the lights aren't as bright and the darkness abounds. We give you the Top 5 Things to Do in the Dark in Lehigh Valley.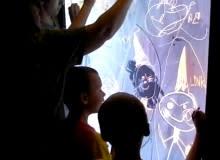 5. Doodle in the Dark at Crayola Experience: Crayola reopens following renovation on May 24 and one of their fun new exhibits will be "Doodle in the Dark." The exhibit allows kids (and big kids) the chance to see their creations come to colorful life in a dark room.
Let the kids get creative and watch their eyes light up! See it in action.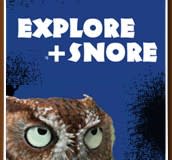 4. Explore & Snore at the Lehigh Valley Zoo: Get a group of 15 of your closest friends and you, too, can stay overnight at the Lehigh Valley Zoo! The unique program allows Zoo fans to watch nocturnal animals in action, enjoy the beauty of the stars at night and to sleep outside in their own tent or inside in the Bison Auditorium.
3. Da Vinci Science Center's Shadow Room: Ever see your shadow stick to a wall? Well, Da Vinci Science Center's Shadow Room, a windowless room from which light cannot escape, allows you to do just that. How does it work? It's science! Watch it in action.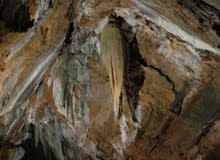 2. Lost River Caverns and Crystal Cave: Both of these incredible Lehigh Valley geological formations have guided tours that take you deep under the earth. Besides, on a hot summer day, heading down into either one of these great attractions will cool you off.
Explore chambers that have an abundance of stalactites, stalagmites, and other crystal formations along with fluorescent minerals.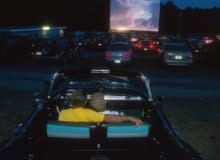 1. Becky's Drive-In and Shankweiler's Drive-in: Drive-ins are a piece of Americana that is fast fading away. In fact, Lehigh Valley is one of the only places in the United States with two drive-ins near each other. Remember that the next time you say there isn't anything to do on a Friday night. After the sun goes down, take the family out for a movie. Just not a scary one. We'll have nightmares.
Bonus: Artsquest SteelStacks at night.
Find out more fun things to do at www.DiscoverLehighValley.com