The greatest love affair in my life is the one I have with my daily cup of coffee. To me, coffee is so much more than the human fuel that makes waking up in the morning bearable. I look forward to a great cup of coffee the way five-year-olds anticipate the magic of Christmas morning. Luckily, I live in Lehigh Valley where there is an abundance of local coffee shops that share my passion for the perfect brew. Fall is without a doubt my favorite season as a coffee connoisseur because of the cool weather, the radiant colors, and of course pumpkin lattes.
Here 's my list for the top 5 local places to grab an amazing cup of coffee:
Cosmic Cup, Easton – Their personal motto, "drink outside the box!", is very telling of the unique décor you will find when visiting Cosmic Cup. The outer space theme really thrills a sci-fi geek like me. The amazing coffee here is sustainably sourced, organic and fair trade, AND the staff will lovingly create Instagram worthy latte art in your cup. This is also the place for perfectly toasted bagels. My favorite is an everything with sun dried tomato cream cheese.
Hava Java, Allentown - Across from Allentown's historic Civic Theatre, Hava Java is the perfect place for a post-film chat over an espresso. Hava Java is a great advocate of the arts community. Coffee enthusiasts can always find local artwork adorning the walls as well as frequent open mic nights. The café tables are even painted by local artists, and the rafters are decorated with a hodge-podge of hanging mugs. It's the perfect place to encourage creativity, great an expertly brewed cup of joe, and a huge homemade dessert.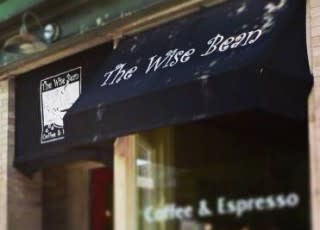 Wise Bean, Bethlehem – Located on the north side of downtown Bethlehem, The Wise Bean is a charming family owned coffee shop with a warm and inviting atmosphere. The Wise Bean is the perfect morning stop to quickly grab a deliciously brewed fair trade cup of coffee, and a bowl of cereal from their unique cereal bar. For those who want to stop and recharge during their day, the multitude of outlets and free Wi-Fi is a blessing. Also on display are the jewelry creations of the family members who run the coffee shop.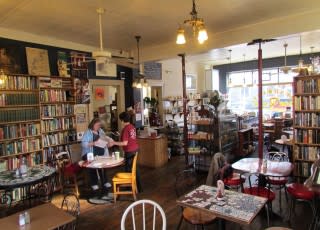 Quadrant Book Mart & Coffee House, Easton - Housed in one of the stunning old buildings of downtown Easton, Quadrant is a coffee shop with character.  The array of beautiful antiques and used books create the ambiance perfect for curling up by their warm fireplace with a new literary adventure. As a passionate lover of both coffee and old books, this place is paradise.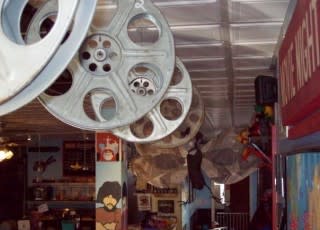 De'ja Brew, Bethlehem – Not only is De'ja Brew an excellent java joint, but it is also a deli with a substantial menu. Everything from burgers to vegetarian dishes can be found on the menu – most of which are named after local people and places. De'ja Brew is a favorite spot on the south side of Bethlehem for Lehigh University students where friends can gather around tables and hangout. The walls are uniquely decorated with film reels and indie movie posters as well as an awesome mural of Calvin and Hobbes.