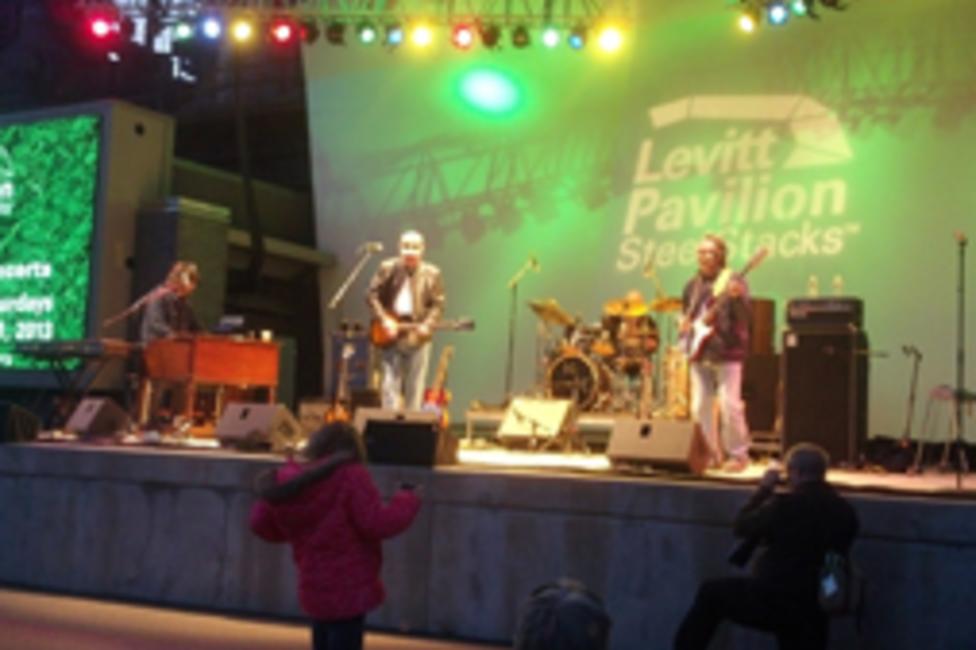 It's that time of year when I pull out my old soccer mom chair and put it in the trunk next to my convenient roll up blanket with handles. On any given day, and night, you can catch free concerts all throughout Lehigh Valley and I always want to be prepared.
There are way too many locations to talk about so I'm going to narrow it down to my top five…in no particular order. Feel free to comment with your favorites too, so everyone gets a well-deserved shout-out.
[caption id="attachment_15358" align="alignright" width="220"]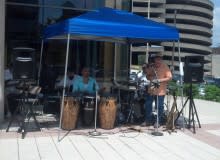 Summer in the City in Allentown[/caption]
5. Summer in the City – Held every Thursday at the PPL Plaza in Allentown from 11:45 a.m. to 1:15 p.m. The lineup runs from May 30th to September 26th. Lots of great talent to be seen but if you really want to be blown away by a performance don't miss The Cadets Drum & Bugle Corps on June 13th!
4. Tunes at Twilight – I've missed the first four this year but there are four more to enjoy on Thursday nights from 6 p.m. to 8 p.m. How cool is it to sit in Bethlehem's Sun Inn Courtyard soaking up the history of the place while being entertained. They have a "Tunes Bar" which sells beer and wine and you can purchase food or bring your own picnic.
3. Not to be outdone Easton actually has three summer concert series going on, but I'll just count it as one for this list's purposes. There's Live at Riverside held at Riverside Park first Fridays of the month from 7:30 p.m. to 9:30 p.m., Live in the Square (Centre Square that is) same times but on the last Fridays, and their Tunes at Noon, also in Centre Square every Friday until June 28th which runs until 1 p.m.
[caption id="attachment_15359" align="alignright" width="220"]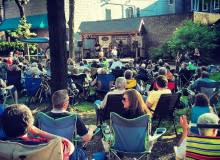 Tunes at Twilight[/caption]
2. I did say "no particular order" but I have to admit my favorite has to be the 50 free concerts held at Bethlehem's Levitt Pavilion at Steel Stacks in Bethlehem. In addition to some local favorites they bring in some really great national groups of all types. I especially love the fact that out of town musicians can't help but comment on how awe inspiring the setting is. Where else can you find blast furnaces lit up at night as a backdrop?
1. And last, but certainly not least, (there is no "least") just as the weather is starting to cool down, the Bach at Noon held in Bethlehem's Central Moravian Church kicks in to keep our musical juices flowing for seven monthly concerts from September to April.
I know I've only touched on the tip of the iceberg here so it's time to chime in (pun intended) with your recommendations. Where do you like to catch some free concerts?