Unlike pizza, burritos, and pancakes—cupcakes actually make sense as a delicious diminution. Cupcakes deliver all the flavor, fluffiness, and creativity of a full-scale cake, without the need for a plate, utensils, or a bottle of Pepto. The only real problem with cupcakes is that there are so many to choose from. That's why we set out on a legendary Lehigh Valley cupcake crawl to determine which bakeries offer the best. After we wiped the frosting from our faces and dusted the crumbs from our laps, we declared these the six best cupcake shops around.

Best Overall: 
Luna's Bakery
1120 Linden St., Allentown
This perpetually crowded Puerto Rican bakery in Old Allentown does it all: pan sobado, flans, empanadillas, and so much more. While Luna's cupcake selection is often limited to two or three varieties, Luna's makes up in quality what they lack in quantity. Chocolate glazes that gleam in the sunlight. Whipped cream that sits like a pillow. And the cake itself—light, airy, and moist—barely needs adornment. But, what the heck, throw an Oreo on top just because.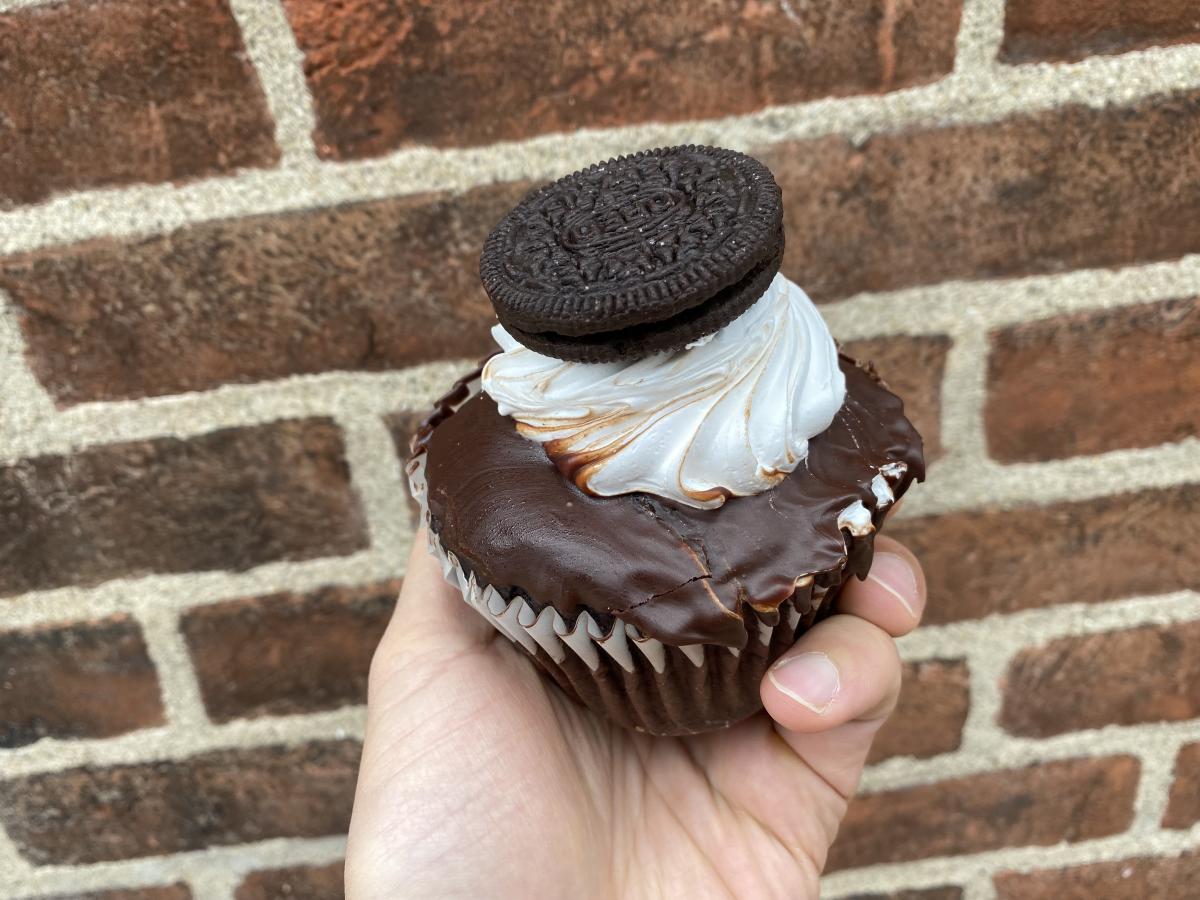 Most Creative: 
Sweet Girlz Bakery
40 N 3rd St., Easton
Their cupcake names say it all: Tandy Cake, Pumpkin Pancake, Pink Lemonade, Over the Rainbow. Sweet Girlz has been in business for more than 10 years serving unexpectedly delicious flavors that include ingredients from everything to bacon and brownies to maple syrup and garlic (yes, really!). Girlz also offers mini, gluten-free, and vegan cupcakes too. Look for Sweet Girlz at PA Bacon Fest serving up sweet and salty bacon cupcake creations.

Most Decadent: 
Blondies
333 Front St., Catasauqua and in Allentown Fairgrounds Farmers Market
If you're into cupcakes with some height, Blondies towering creations don't disappoint. Rich cake batter forms a base for stacked creations that layer atop strawberry jam, peanut butter frosting, chopped peanuts, and roasted peanut sauce (the formidable PB & Jelly cupcake) or chocolate buttercream, a banana chip, walnuts, chocolate chips, and a duo of caramel and chocolate drizzles (the Chunky Monkey).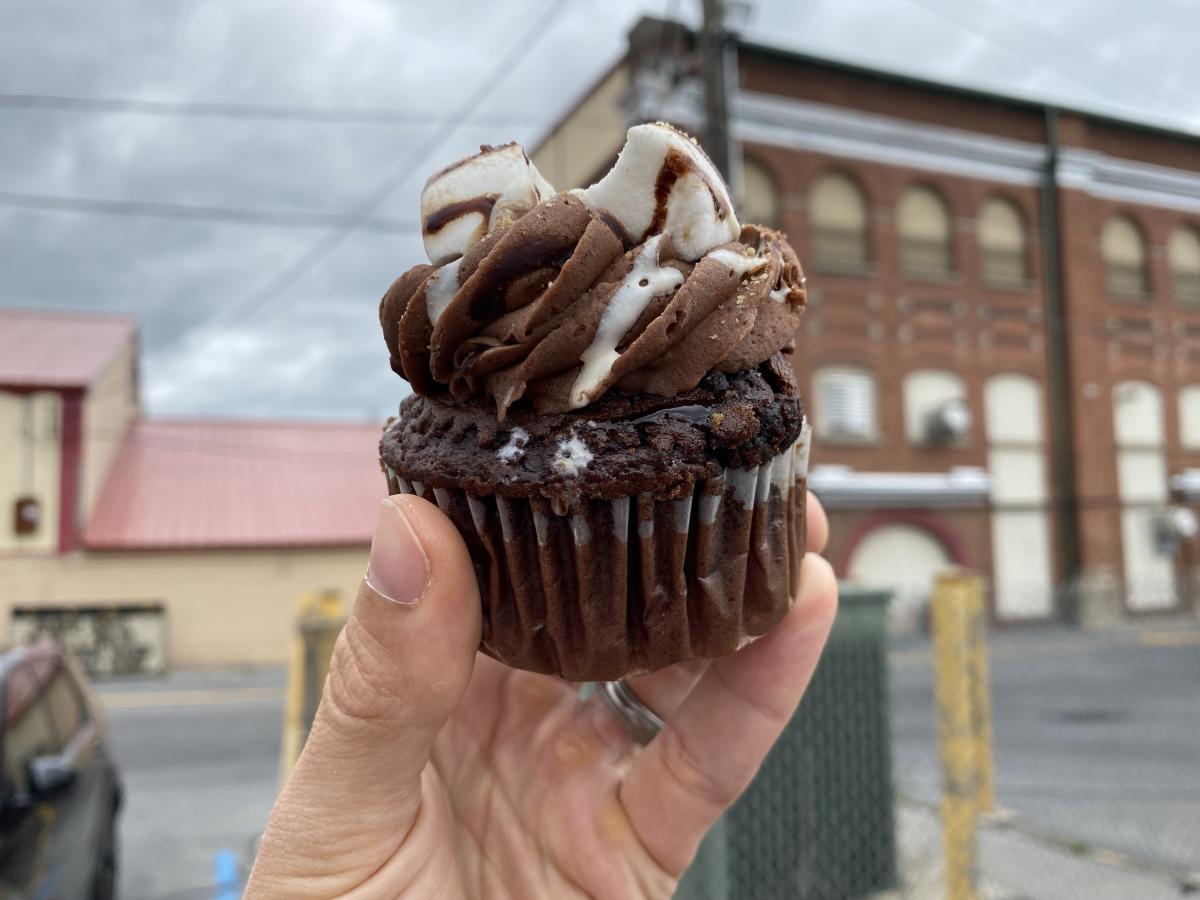 Best Traditional: 
Egypt Star Bakery
• 608 North Front Street, Allentown
• 45 North Front Street, Coplay
• 2225 MacArthur Road, Whitehall
• 415 Chestnut Street, Emmaus
This local chain has been in business for more than 80 years, cranking out kiffles, lekvar buns, and more. Egypt Star's cupcakes aren't over-the-top, and most days the Star only offers chocolate and vanilla varieties, but it's the simplicity of their cupcakes that makes them stand out. The right amount of cupcake, balanced perfectly with not-too-much icing, and just a shower of sprinkles. It's a back-to-basics cupcake for when you inevitably crave one.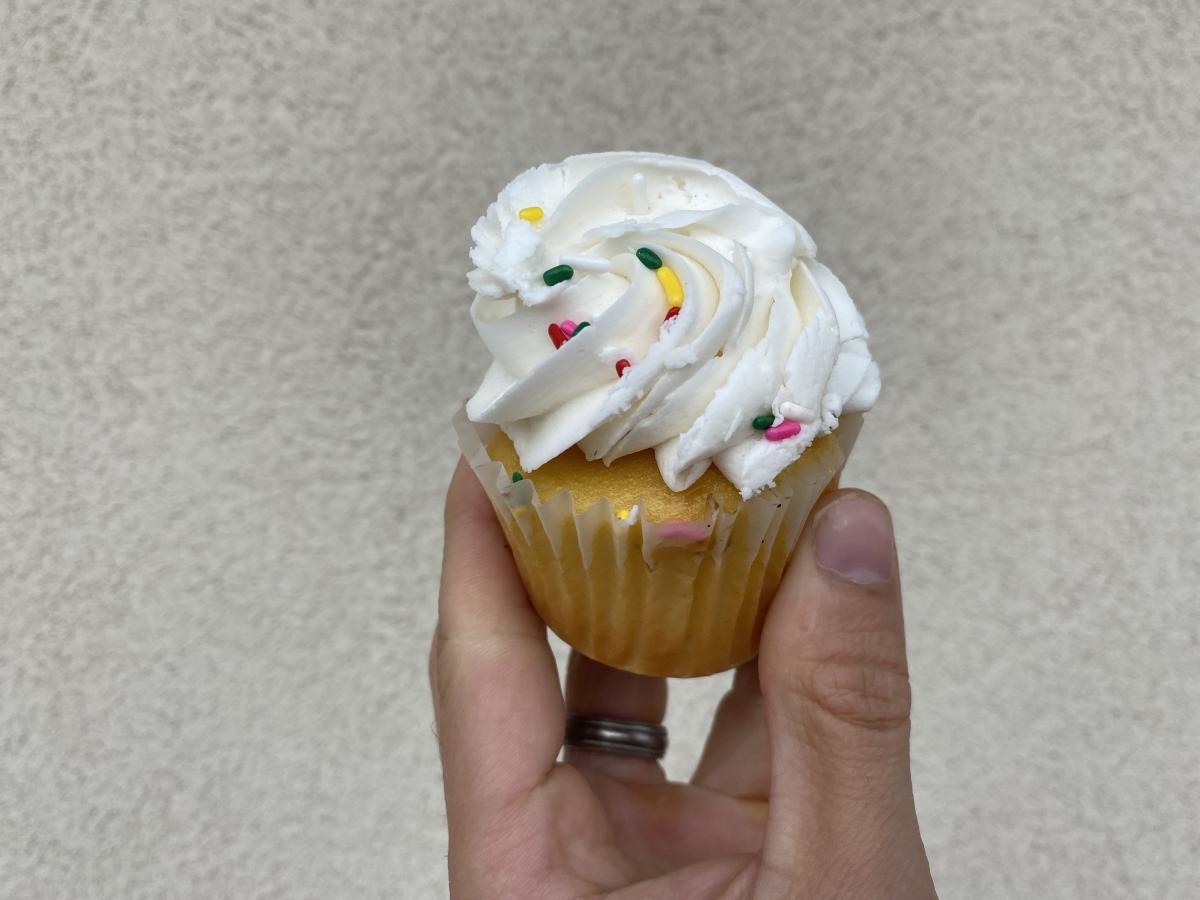 Best Vegan: 
Vegan Treats
1444 Linden St., Bethlehem
A Bethlehem-based institution since 1998, Vegan Treats' bakers do their thing without milk, eggs, or any animal products. In what can only be described as kitchen wizardry, the team continually pulls off intensely flavor vegan spins on classic desserts. They don't always have cupcakes on sale (call ahead), but when they do, ohhhhh wow.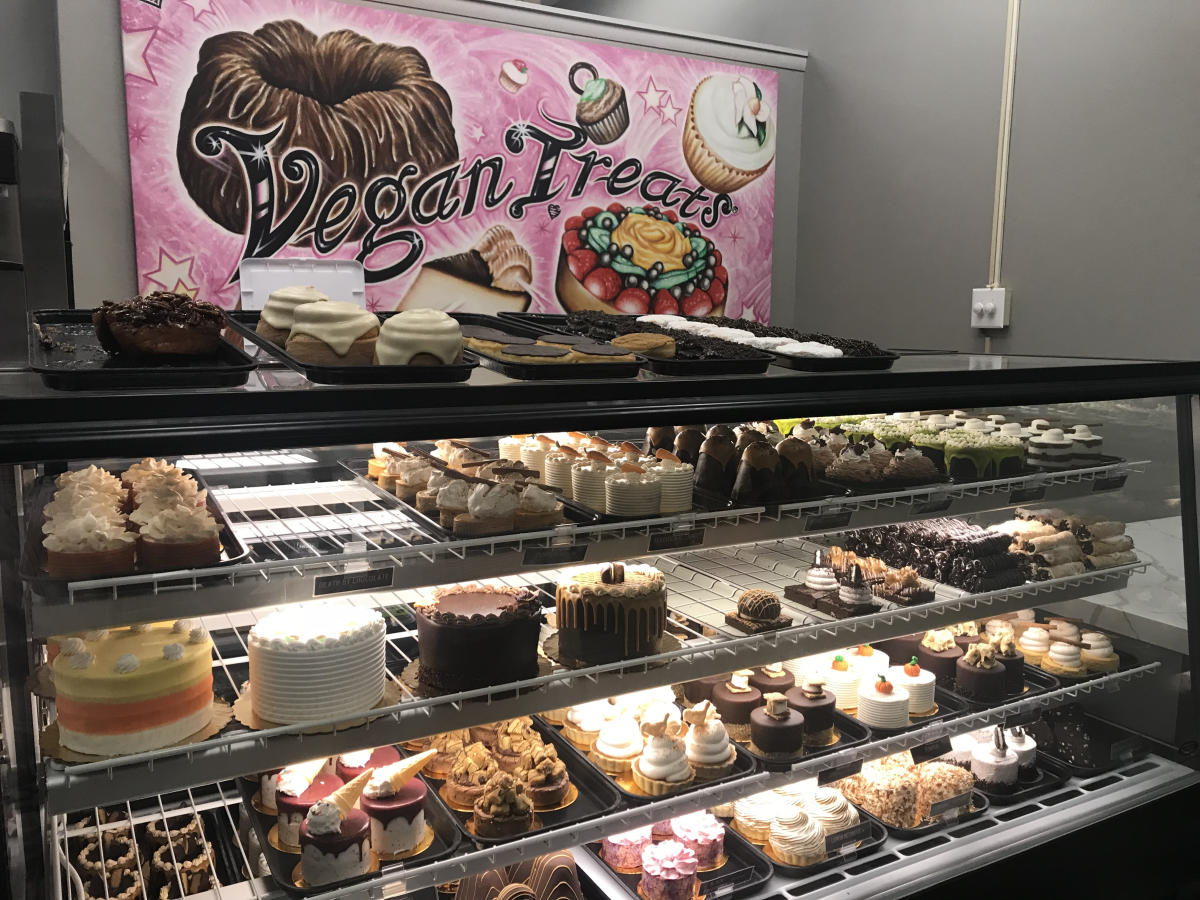 Most Stunning: 
Cake & Corolla
118 Northampton Street, Easton
If you're looking for a cupcake to impress, head to Cake & Corolla. This bakery mounds thick twirls of frosting that spiral upward in tiers from a sturdy cake base. Then the bakers bestow that frosting with some kind of edible crown jewel: a peanut butter cup, juicy raspberry, or chocolate-covered strawberry. If you're ordering them to-go, be extra careful around that Easton traffic circle. You wouldn't want to accidentally topple a frosting tower and have to eat the results before you reach your destination … would you?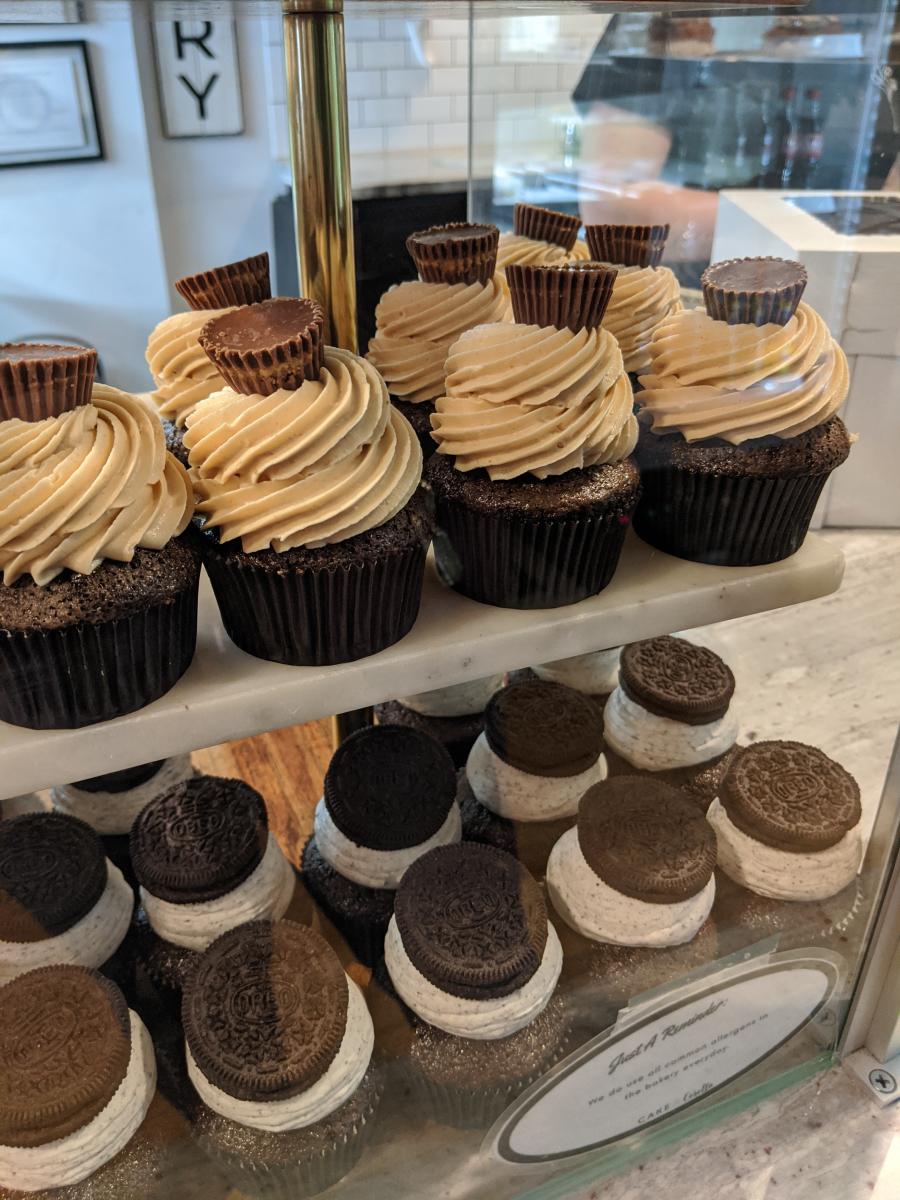 You'll find no shortage of unique coffee shops and bakeries in Lehigh Valley, Pa.
There's always room for ice cream and desserts after a great meal or on a warm summer evening with a scoop from…