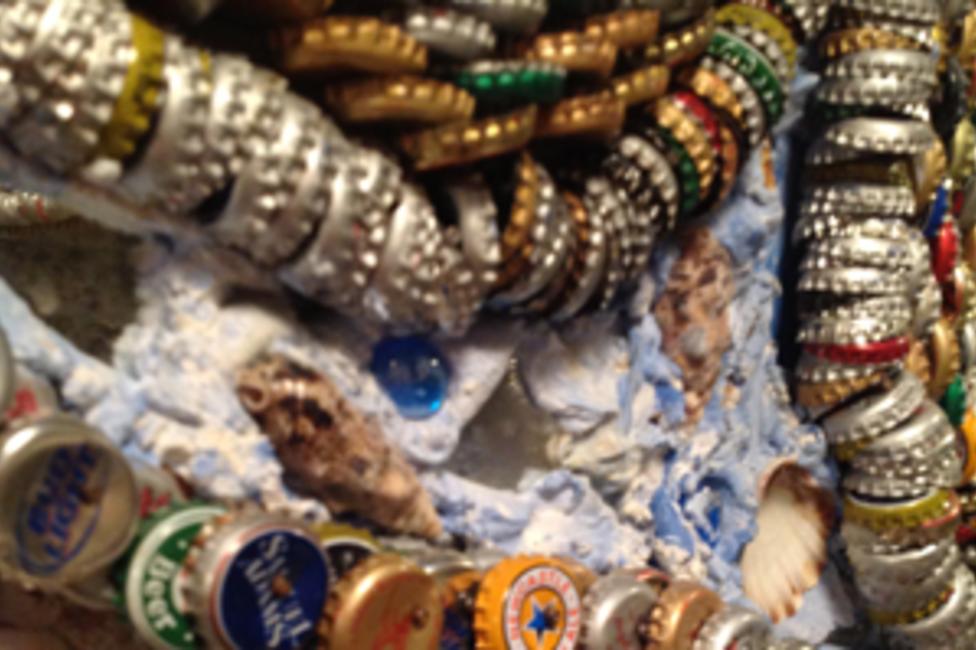 Bathrooms are a necessity of any restaurant, sports venue or entertainment location. And, while they can be an easy afterthought when it comes to decor choice or even design, there are a few restrooms in Lehigh Valley that raise the bar when it comes to, well, bathroom business. Our list of the Top 5 Bathrooms in Lehigh Valley takes into account a variety of factors including, but not limited to, cleanliness, creativity and decor.
If there's a bathroom you know of that's not on this list, please let us know why it should be in the comments section below. Also, don't forget to see our "bonus" bathroom and gallery at the bottom of the blog.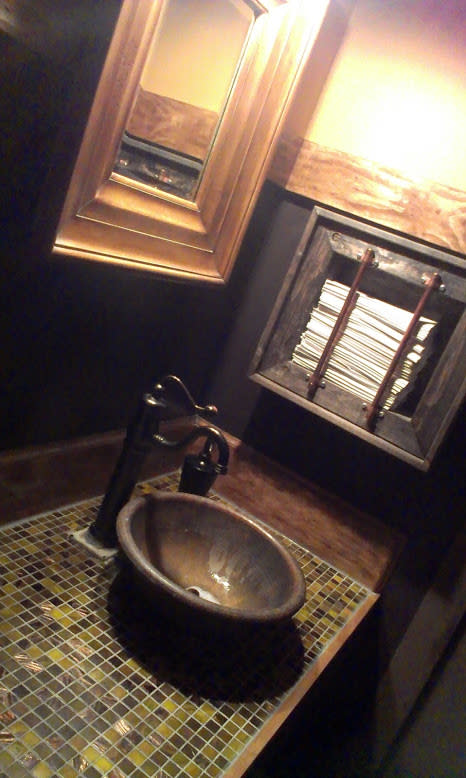 5. Mesa Modern Mexican in Easton & Tapas on Main in Bethlehem: These are two "sister" restaurants and that is shown in their choice of bathroom decor. Far from a "traditional" bathroom style (your typical white tile floors and white porcelain toilet) both restaurants continue their motif in the washroom. Sinks in both bathrooms are reminiscent of a rustic wash basin. The toilets and walls also get the Mesa and Tapas motif treatment, respectively, with dark brown hues, distinctive tiling and an overall warm feeling. By keeping the theme of the restaurants consistent in the design of the bathrooms, the overall experience while at either restaurant is kept intact throughout the whole evening.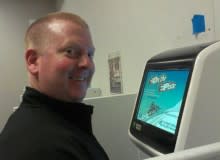 4. Coca-Cola Park in Allentown: How can we not mention the first urinal video games in the country? Sure, it's a novelty, but it's a fun one and has been featured in media nationally since the IronPigs announced their version of bathroom Pong about a month ago. Teenage boys (wait, actually most adult men) now don't mind having to miss a pitch or two to head in and see what all the hooplah is about. Besides, what are video games for if not besting your friend's high score? Take a peek at our demonstration video on Youtube.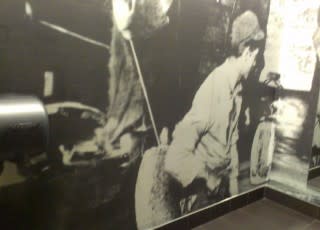 3. Artsquest Center at SteelStacks in Bethlehem: Artsquest's large bathrooms keep in theme with the Bethlehem Steel land they were built on. Their post modern design incorporates images of local Bethlehem Steel history and has a light gray industrial color scheme that still doesn't make the bathrooms feel cold and distant. They have also been described as the cleanest bathrooms in Lehigh Valley and, even during a sold out show, their size keeps the lines short.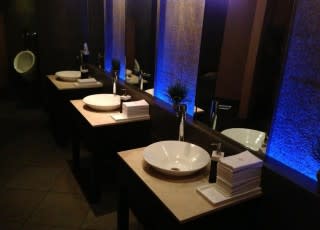 2. Melt in Center Valley: Fancy schmancy is the name of the game at Melt.  Melt's upscale bathrooms keep the upscale dining feel without over doing it. Let's be honest, if you're going out for a nice dinner, walking into a non-nondescript bathroom can really lower the overall evening experience. Melt makes sure that doesn't happen with their bright, modern design.
Melt also employs the "basin" type sinks that we saw at both Tapas and Mesa. This must be a thing. Note to self: When remodeling home bathroom, stock up on basins at Lowe's.
1. Home & Planet in Bethlehem: The clear cut winner in any Lehigh Valley bathroom debate. Home & Planet's bathroom was built by none other than Mr. Imagination himself. AKA Gregory Warmack, Mr. Imagination was a long time Lehigh Valley resident and artist who has inspired many in life and in death. Home & Planet's bathroom, while small, is filled to the gills with the artist's signature bottlecap detail work along with pounds and pounds of hand molded concrete. Many visitors to Home & Planet are never aware of the fantastic treat that is in the back of the store. Finding the bathroom is task in itself. Your best bet is to ask one of the employees about it before making your way back there. But, when you do find it, be prepared to be transported to a bathroom that you can't stop staring at. The sheer amount of detail that went into making this work of art is mind boggling. Thank you, Mr. Imagination, for this fun hidden treasure.