Lehigh Valley InSite, Discover Lehigh Valley's blog on attractions, events, and all other things Lehigh Valley, had its best year ever in 2014.
Before we head into 2015, we wanted to take a moment to see which were the most popular blogs of the past year, according to web hits (do people say "web hits" anymore?)
So, from cheesesteaks to cupcakes and Musikfest action to pumpkin patches, here is what people were talking about throughout 2014.
Lehigh Valley is a great spot for fall activities and that's made evident by the interest we had in great local corn mazes and pumpkin patches.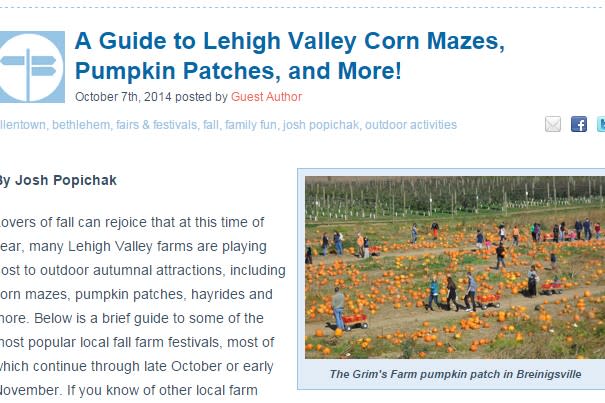 If you're going to take the time to find a great brunch one time of the year, it's certainly going to be for mom.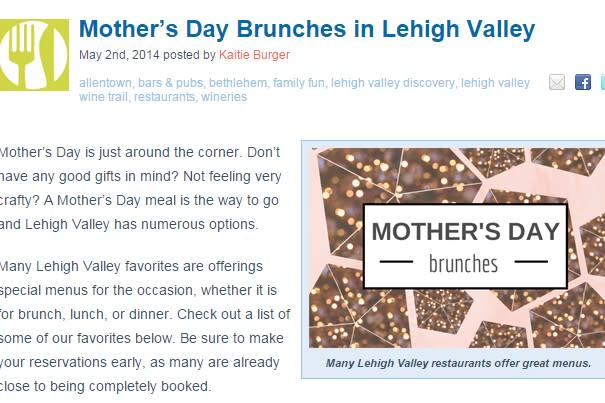 Our fun Musikfest Madness contest culminated in a Final Four of the best in music and food from the annual Bethlehem festival.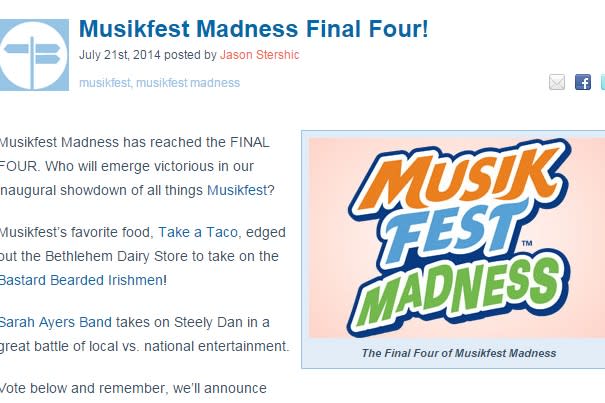 Cupcakes became super trendy in 2014, but that doesn't mean they are going anywhere any time soon. Check out the best Lehigh Valley has to offer.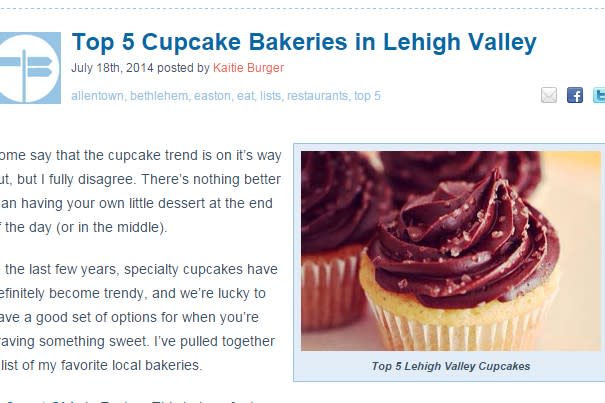 People really wanted to know what was open on Thanksgiving Day, so we compiled a list of restaurants, stores, and more.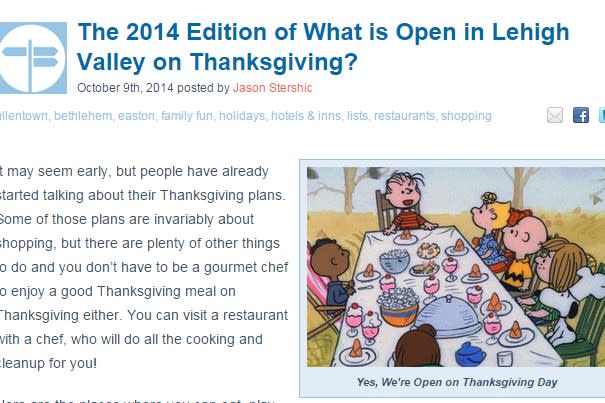 Philadelphia, eat your heart out. Lehigh Valley is home to some great cheesesteaks which rival those in the City of Brotherly Love.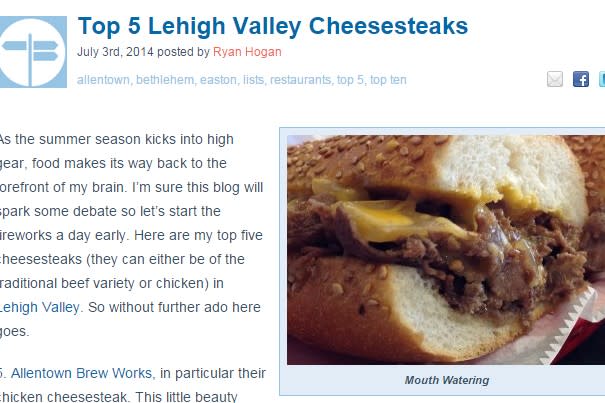 Our Mr. and Ms. Oktoberfest contest, in conjunction with ArtsQuest, ended up with two very worthy winners!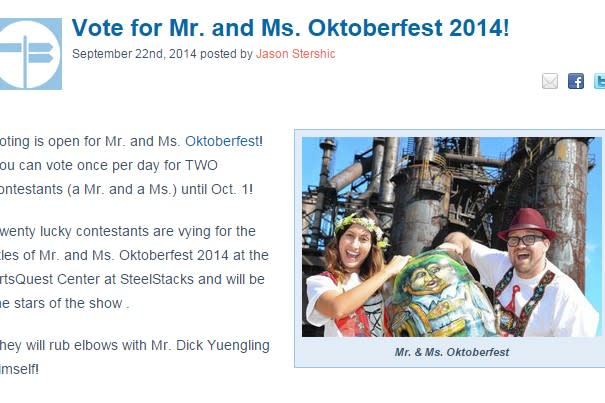 Families have been visiting Lehigh Valley's holiday light displays for years and years and this year was no different. Well, it was a bit, Lehigh Valley Zoo's Winter Light Festival became the latest great light display!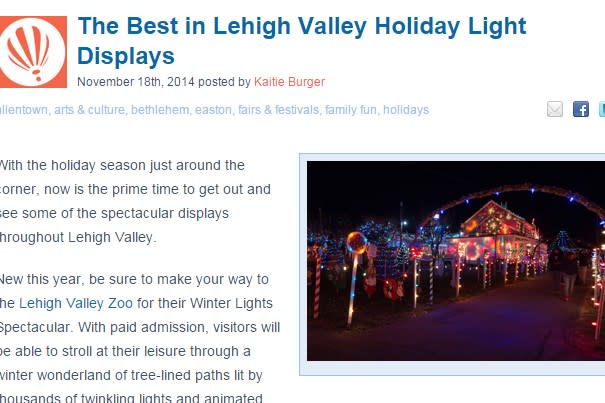 The secret's out, people love them some pierogies.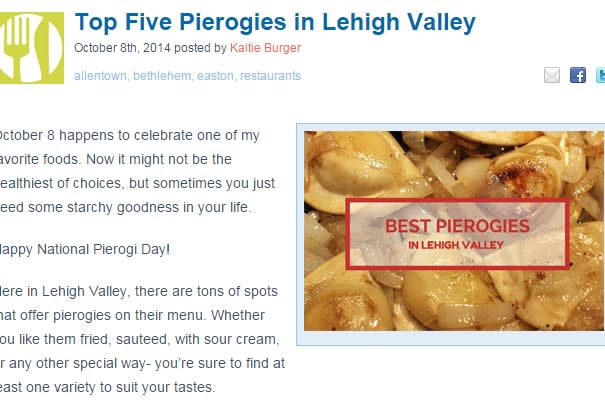 Did we mention that the holidays are a very popular time in Lehigh Valley? Well, if we didn't, then let us say that the holidays are a very popular time for people to visit and take part in all Lehigh Valley has to offer when it comes to events, plays, activities, and much more!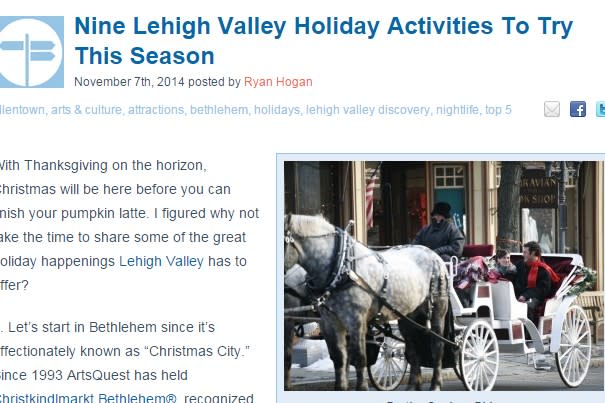 Thank you for joining us through all our adventures in 2014. We're gearing up for even a better year in 2015. See you there!