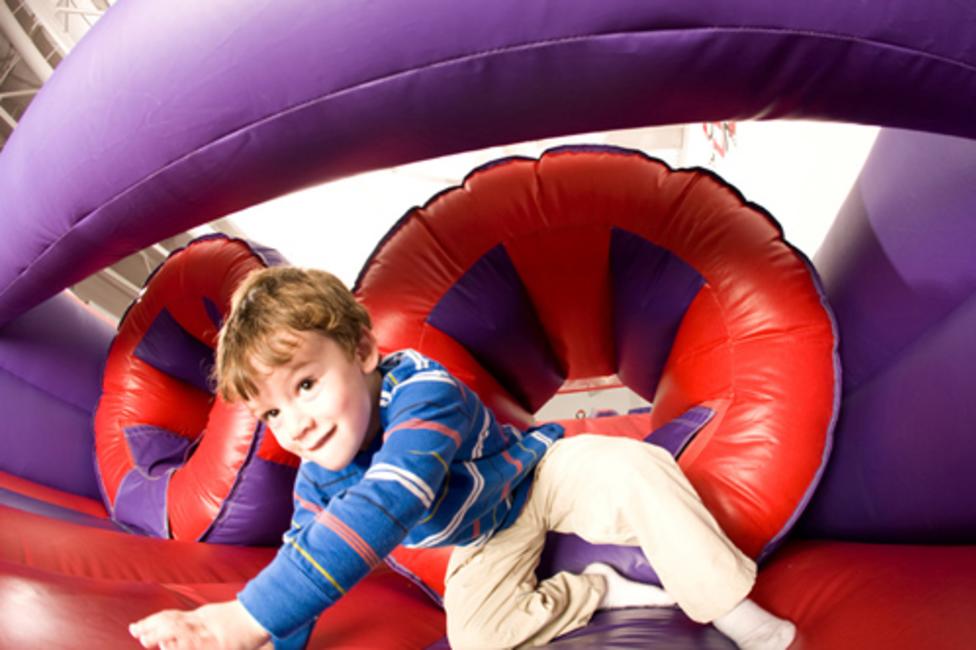 If you're starting to feel the onset of cabin fever now that it's too chilly to play outside and because the days are getting shorter, have no fear, there is still so much to do indoors in Lehigh Valley this winter.
BounceU –The ultimate indoor bounce stadium and playground attraction. With locations in Allentown, Bethlehem, and Easton, Bounce U is a convenient and fun place to take the kids on a dreary day. Children 2 years old and up (and adults too!) can visit during scheduled open bounce times, or schedule a private bounce party. Since space is limited, reservations are recommended so that you won't miss out on the fun.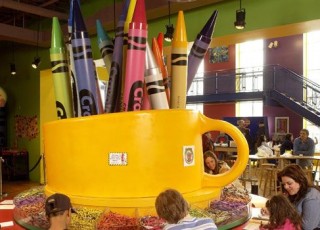 The Crayola Experience – With 26 attractions it's impossible not to have fun at the Crayola Experience! This is the perfect place to let your creativity run free. Visitors can interact and watch their creations come to life in Art Alive; learn how the famous crayons are made in a special theater presentation and create their own unique souvenirs such as markers and crayon wax art. With so much to see and do, definitely take the time to plan your visit.
Apple Blossom Village – A recreation complex in Mt. Bethel situated on 92 acres of beautiful farm land. Indoor activities include a playground complete with slides, tubes ball pits, trampolines and rope climbing. Kids may also enjoy rides on their miniature carousel and ferris wheel. All ages may also enjoy trampoline basketball, test their skills in the batting cages. Children 10 and up may take their best shot on the indoor paintball target range.
Lehigh Valley Laser Tag – If you're in the mood for an exhilarating adventure, or if you just want to shoot family members with lasers, Lehigh Valley Laser Tag is the only multi-level laser tag arena in the area. Complete with high-tech game play, fog enhancement, glowing barriers and black lights this is "the premiere" laser tag facility to play while getting a great work out this winter.
Mack Truck Historical Museum – On Mondays, Wednesdays, and Fridays from 10 a.m. – 4 p.m. take hourly tours to see the iconic legacy of the greatest name in trucks. Everything from antique vehicles to the modern day Macks we share the road with every day. Oh yeah, and did I mention that you can see Megatron, leader of the Deceptacons, from Transformers: Dark of the Moon? How cool is that?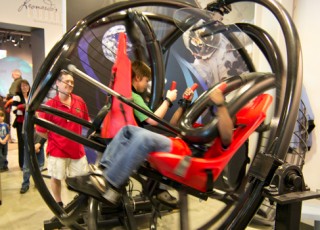 Da Vinci Science Center – If you're looking to learn something new in a fun interactive environment, Da Vinci Science Center is the place to go. The 10,000-square-foot exhibit floor is filled with everything from a hurricane simulator where guests can experience the wind forces of a category 1 hurricane, to a life size gyroscope. Science topics from seismology, weather, matter, and electricity come to life in this enriching environment.
Allentown Art Museum – Bring the whole family to the Allentown Art Museum this winter to check out unique works of art as well as get in on the fun of the creative process. Each Sunday from 12:30 p.m. – 3:30 p.m. the museum features Artventures, free drop-in work-shops for families. Artventures features monthly themed art projects as well as puzzles and books.
ArtsQuest's Banana Factory – Located on Bethlehem's South Side, the Banana Factory is a dynamic cultural arts and education center. They offer a variety of visual art classes for children, teens and adults. A few creative areas of interest include glassblowing, clay sculpting, jewelry making, and so much more. On the first Friday of each month the Banana Factory features live music, refreshments, open studios, and glass blowing demonstrations.