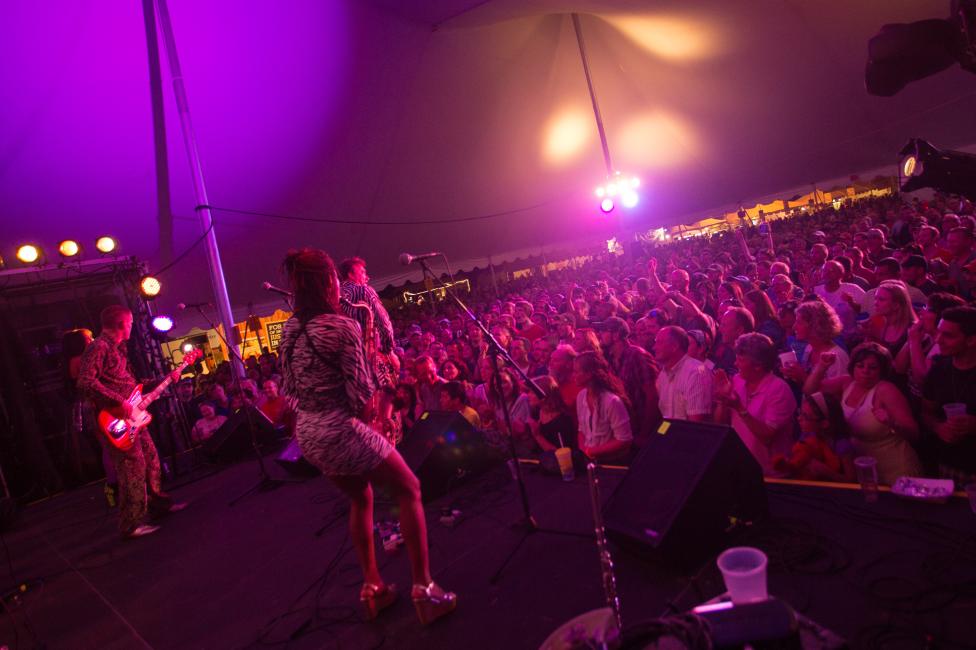 Today marks the official kick-off of Musikfest 2015. Over the next ten days, nearly a million people will head to Bethlehem for fun, food, and plenty of music.
But if it's your first visit to the 'Fest, it can be a little overwhelming. We've got some tips to help ensure that your experience is a successful one.
Hours: Festival hours vary depending on the day of the week. On weekends, Aug. 8 - 9 and 15 - 16, the festival is open 11:30 a.m. - 11:30 p.m. On weekdays (August 7, 10 - 14), you can get your 'Fest on from 3:30 - 11:30 p.m.
Parking: There are a few options available for parking, and we highly suggest taking advantage of these- it's much easier than circling around looking for a space! Garage parking is available in the Walnut Street Garage and the North Street Garage. Event parking rates do apply. You can also park off-site at one of the satellite lots and take the shuttle to the main grounds. These lots are located at Martin Tower (1170 8th Ave.) and at the IQOR Lot at 240 Emery St. (Lehigh Valley Industrial Park, off Rte. 412. Enter via Lehigh Valley Industrial Park at Rte. 412 & Lynn Ave). Parking in the satellite lots is free, but there is a small charge to use the shuttle: $4 per adult (13 & over); $2 per child (6-12) when accompanied by an adult; and free for children 5 & under. The shuttle fee does also includes same-day access to the North South Transfer Shuttles. Find more details on parking. Please be responsible! If you've had a bit too much to drink, call a taxi service. Uber offers pick-up locations on the festival grounds. Use the code MUSIKFEST2015 to save a few bucks if you're a new user.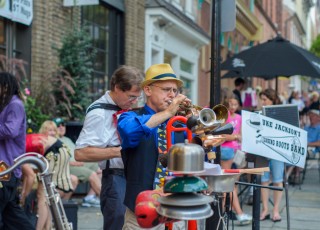 Music: This year, the festival features sixteen stages with hundreds of concerts. All of the schedules can be found online, but you can also download the Musikfest app (available on iOS or Android) to have the schedule handy at all times. Most of the stages are outdoors, but there are a few that are good if you're looking to take in some AC. Head to the ArtsQuest Center at Steelstacks where performances take place inside the Musikfest Cafe and the Frank Banko Alehouse theatres (known as Martin Guitar LyrikPlatz during 'Fest). Mainstage shows include The Flaming Lips, Culture Club, O.A.R., Jerry Seinfeld, Darius Rucker, Snoop Doog, and many more. Find tickets for these shows here.
Beverages: As you make your way around the festival, you'll notice that mugs are a pretty common sight. We suggest investing in a Musikfest mug to keep your beverages nice and cold (and to prevent any spilling). There are a number of beer tents available of festival grounds where you can fill your mug. Surrounding the festival area, a number of bars and restaurants will also be offering mug fills. Check out craft beer suggestions from the Lehigh Valley Ale Trail. Wine, cocktails, and mixed frozen drinks can also be found at specific locations throughout the 'Fest.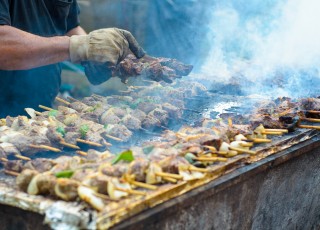 Food: Bring your appetite! Indulging in all sorts of food is a must for any Musifkest experience. Of course, we have a few favorites. Don't miss Take A Taco (the champion of 2015 Musikfest Madness), Aw Shucks Roasted Corn, ice cream from the Bethlehem Dairy Store, kabobs from Hogar Crea of Freemansburg, and so much more. You're bound to find a few new favorites each year!
Bathrooms: You'll find plenty of port-a-potties throughout the festival. We typically find that the ones tucked in the Colonial Industrial Quarter between Volksplatz and Handwerkplatz (near the kabob stand) and the ones near Liederplatz have shorter lines. Bathrooms are available indoors at the SteelStacks Visitors Center, as well as in the ArtsQuest Center at SteelStacks.
Where to Stay: Discover Lehigh Valley offers travel packages in partnership with a number of local hotels. Each package includes overnight accommodations, two Musifkest mugs, two shuttle passes, and $20 worth of food and beverage vouchers. You can view the full list of our hotel and bed & breakfast partners here.
Most importantly, have fun! Musikfest only comes around once a year. Be sure to celebrate safely.