If you're anything like me, then you've spent most of your Monday morning planning what you'll be doing once Friday rolls around.
If you're running low on ideas, don't fret; there's always some excitement to be found in Lehigh Valley.
Here's what I'll be getting up to this weekend: Fegley's Fall Chocolate Festival - If you love chocolate, this is where you'll want to be this Saturday. Fegley's Fall Chocolate Festival is Lehigh Valley's premier chocolate festival, boasting a mouth-watering assortment of chocolate-based food, including liquors, craft beers, and brownies, as well as unlimited chocolate samplings from 5 pm - 8 pm.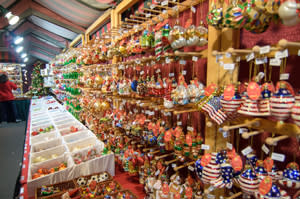 Christkindlmarkt - This Christmas-themed street market, located on SteelStacks campus, kicks off its six-week run this Thursday, Nov. 21. For 20 years, Christkindlmarkt has been a treasured community fixture during the holiday season and imbues Bethlehem with some of the holiday spirit that earned it the name The Christmas City. Christkindlmarkt will include over 125 unique vendors showcasing artisanal works, decorations and ornaments, live music and more.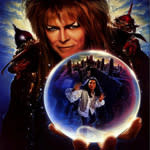 Labyrinth at Frank Banko Alehouse Cinema - As part of their Saturday Night Late film series, Frank Banko Alehouse Cinema at the ArtsQuest Center will be screening the cult-classic Labyrinth. David Bowie. Goblins. Dancing. Need I say more?
Lewis Black at the State Theatre - Comedian, writer and political satirist Lewis Black is returning to the State Theatre this week for a two-night stint of his new show, The Rant Is Due. Black delivers uproariously funny and incisive social commentary in a manner some might call abrasive, but he is never dull, and if challenging comedy is your thing then this isn't a show you'll want to miss.
For more ideas, you can access our Calendar of Events by clicking here. Or, upload your own event!