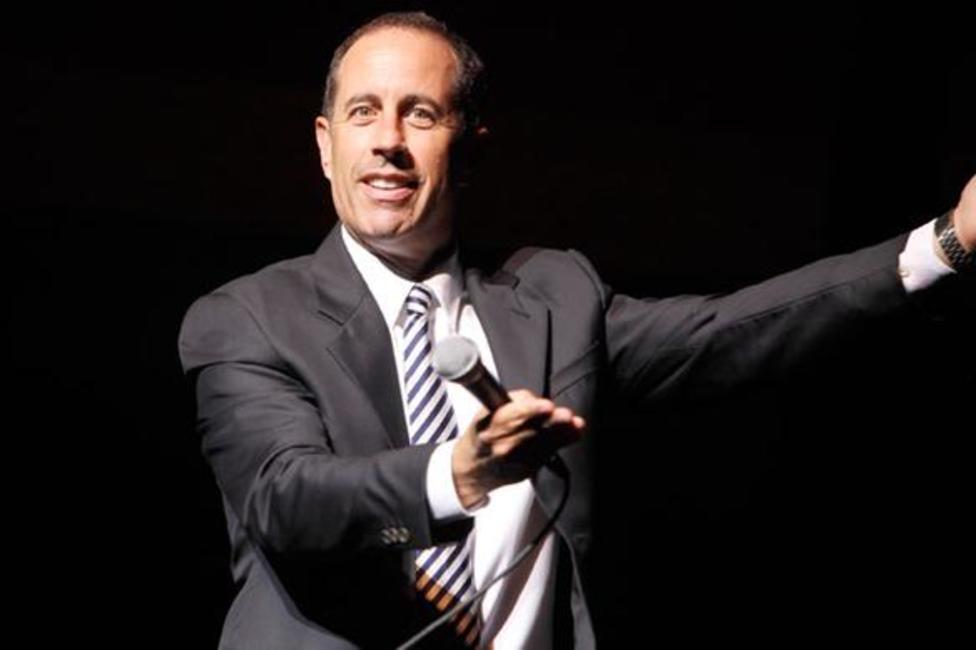 Buying a coffee will never be the same again. Using public restrooms has suddenly taken on a humbling sense of dread and paranoia. Lying down and taking a nap is not only enjoyable, but also necessary. Awakening to the fact that your life sucks and that it is actually way too long was only slightly tempered by the realization that everyone else's life sucks too.
Where did these revelations take place and hit me square in the face? By not judging a book by its cover, did I purchase the wrong book? Did a friend sign us up for a self-help motivational be all you can be seminar you might ask?
Nope! All we did was attend the Jerry Seinfeld performance at the Musikfest's Sands Steel Stage last night!
Jerry Seinfeld's long running syndicated television show may have been a "show about nothing," but he certainly has an awful lot to say about everything in his stand-up performance. To say we never laughed so hard or that Jerry "shrunk and owned" the venue would be run-of-the-mill praise for any comedian.  Jerry Seinfeld is not just another comedian.
Last night's Jerry Seinfeld performance was the first time Musikfest had booked a comedian-only performance on the big stage. Without any stage props or backdrop, Seinfeld gave a Musikfest performance last night that will be remembered and talked about here for a long time.
Lehigh Valley residents today are laughing with and texting (another hilarious topic from last night) saying, "dude, you're the self-important coffee guy" or "hey, you use the exact same expressions at the office when you don't really know the answer." Learning about our own neuroses, anxieties and behaviors has never been so much fun. For example, the guys in attendance last night now have the courage and self-awareness to admit the female brain is always working, even while we're sleeping, and that as men, we don't stand a chance. Technology is supposed to make us smarter and better, yet…
You owe it to yourself, and the rest of us, to see or checkout a Jerry Seinfeld Show.  Don't be "That Completely Self-Absorbed _ _ _" or  "That Butt-Kissing Smoke Blower." Even Jerry admitted his life sucks. His just sucks a little less!
Musikfest continues through Sunday, August 16. Upcoming headliners include Reba, ZZ Top, Darius Rucker, Snoop Dogg, and more. Find all the details at musikfest.org.