School is back in session for students at the ten colleges and universities that dot Lehigh Valley. The variety of these great places of higher education result not only in a mix of culture, studies and history, but also students, future leaders and big dreamers.
So, to celebrate returning students and to welcome new students, we wanted to put together a little list about our favorite things about each of the local colleges and universities.
Cedar Crest College: Nestled in west Allentown, did you know that Cedar Crest College's beautiful campus is also a nationally registered arboretum? The 140 species of trees on campus is known as the William F. Curtis Arboretum and is named after the seventh president of the college who began planting trees on the property in the early 1900s.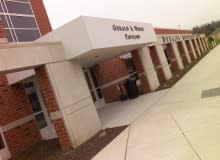 DeSales University: Wade through the trees and cornstalks and you'll reach the beautiful DeSales University campus in Center Valley. Recent additions to the campus include a state-of-the-art science center, an expanded and renovated gymnasium and fitness center, a modern nursing laboratory, and our new dining facility with a seating capacity for 500. DeSales shows no signs of continuing to grow and expand.
Lafayette College: Looking down over Easton, Pa., Lafayette is much more than just a pretty campus. In 2012, Forbes ranked Lafayette College 49th in its list of "America's Top Colleges."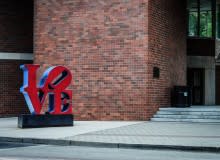 Lehigh University: If you're not fit on your first day of class, you sure will be after walking the hills of Lehigh's historic campus. We recommend heading up to the lookout, home to one of the best views in the entire Lehigh Valley. Lehigh is also ranked number 12 in the nation by The Wall Street Journal on return on investment.
Lehigh Carbon Community College: Simply put, LCCC or "L-Tri-C" is flexible to those seeking higher education, but with tight schedules. The college offers full and part time schedules as well as online courses.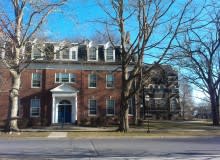 Moravian College: Truly a historic college, Moravian in Bethlehem, Pa. is the sixth oldest college in the entire United States. If you're on campus, be sure to visit Comenius Hall, which was completed in 1892.
Muhlenberg College: Allentown's Muhlenberg College has one of the most impressive theater and dance programs in the nation.
Northampton Community College: File this under "wow" but, did you know that the college now serves more than 35,000 students a year in credit and non-credit programs.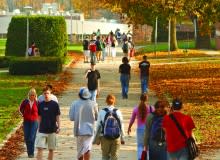 Kutztown University: In 2002, F. Javier Cevallos become the 11th President of the university as well as the first Latino president in the Pennsylvania State System of Higher Education.
Penn State Lehigh Valley: Penn State Lehigh Valley is the oldest of Penn State's commonwealth campuses.