Memorial Day is a time to gather together with friends and celebrate a federal holiday, which many enjoy as a three-day weekend. It also happens to be the unofficial start of summer in Lehigh Valley. But let us not forget that it is also a time to remember those who gave their lives while serving in the United States Armed Forces.
What follows are some suggestions for what to do during your Memorial Day weekend, even if it's only of the regular two-day variety.
Memorial Day Celebration at SteelStacks turns the entire SteelStacks Campus into a living memorial honoring hometown heroes. It runs the Saturday through Monday of Memorial Day weekend.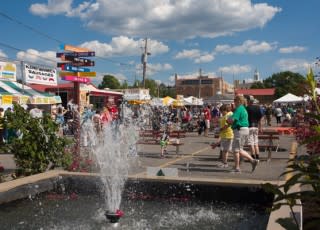 For music, art, and festival food, Mayfair Festival of the Arts in Allentown is great for anyone and everyone running the Thursday to Monday of Memorial Day weekend. Mayfair is not only a standard holiday weekend staple; it is a Lehigh Valley tradition! With local and regional bands covering many genres, as well as, craftsmen and artists displaying and selling their fine wares, you're bound to have a great time.
If you're looking to cool off, the Saturday before Memorial Day, two great places open to do just that! Dutch Springs opens their Aqua Park and Wildwater Kingdom opens, bringing the season of two parks for the price of one at Dorney Park & Wildwater Kingdom upon us. (Deals for hotels and some discounted Dorney Park & Wildwater Kingdom tickets are available at DorneyDeals.com)
Sands Bethlehem Event Center continues its' tradition of the #SBECFest FREE Memorial Day Festival! Starting at noon, this free Memorial Day festival includes music, food, crafts, kids' activities, and more.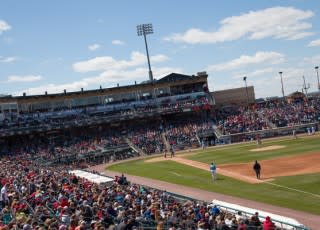 Maybe you'd like to hit the links during your weekend. Here in Lehigh Valley there are more than 25 golf courses for you to choose from. Play 9 holes or a full 18, it's your choice.
The Lehigh Valley IronPigs, Lehigh Valley Steelhawks, and FC Lehigh Valley United Sonic are all in season and if they're in town, they're all family friendly, won't cost you a fortune and are great sources of entertainment and excitement.
And since it's the unofficial start to summer, you've got to get yourself to one of the two, yes TWO, area drive-ins! The best way to choose between Becky's Drive-In and Shankweiler's Drive-In is based on what is playing and who you're taking, because they are both wonderful places to take in a movie.
It wouldn't be Memorial Day without the Indianapolis 500. Lehigh Valley has many ties to the famous race, with the Andretti family among many other area racers, racing for a cold glass of milk and a chance to kiss the bricks. If you're not content just watching and you've got the need for speed, put your skills to the test at Lehigh Valley Grand Prix.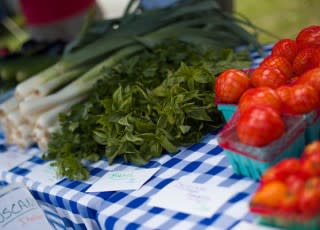 Barbecue is a summer tradition for many, even when it isn't a holiday weekend. If you're looking to take your gathering to the next level, make sure to stop by one of the great Lehigh Valley farmers markets for fresh ingredients.
All of these options are available for you, in addition to all of the various indoor attractions where you can cool off, or outdoor attractions where you can enjoy the natural beauty of Lehigh Valley. There are also plenty of restaurants for anyone who isn't interested in cooking for themselves during the weekend.
We've supplied the options, the choices are entirely up to you. But with so many things to do and places to go in Lehigh Valley, you can only be bored if you consciously choose to do so ... Choose wisely.