The Saucon Valley Country club is no stranger to United States Golf Association (USGA) events.
The 2014 U.S. Mid-Amateur Championship, being held at the course from Sept. 4 through Sept. 11, will be the seventh USGA championship hosted by Saucon Valley Country Club, which has previously hosted the 1992 and 2000 U.S. Senior Opens, 2009 U.S. Women's Open, 1951 U.S. Amateur, 1987 U.S. Senior Amateur and 1983 U.S. Junior Amateur.
The best part of this week of incredible golf? It's open to the public and free to watch.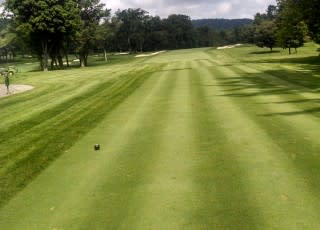 "The championship is open to the public with no cost for admission and will provide a wonderful opportunity for golf enthusiasts throughout the Lehigh Valley and Northeast region to see elite amateurs up close," according to a press release. "As there will be few roped off areas around the courses, spectators will have tremendous access for viewing the competition, much more so than when attending most professional events or open championships."
The U.S. Mid-Amateur schedule for stroke-play and match-play competition is as follows: Saturday, Sept. 6 First Round of Stroke Play Old & Weyhill Courses Sunday, Sept. 7 Second Round of Stroke Play Old & Weyhill Courses Monday, Sept. 8 First Round of Match Play Old Course Tuesday, Sept. 9 Second & Third Rounds of Match Play Old Course Wednesday, Sept. 10 Quarterfinal & Semifinal Rounds of Match Play Old Course Thursday, Sept. 11 Championship Match (36 holes) Old Course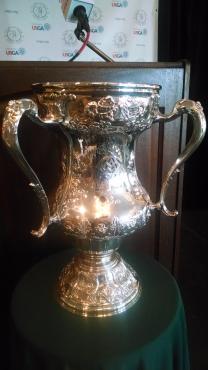 Gates will open to spectators each day at 6:30 a.m. for both practice and stroke play rounds.
Available spectator amenities will include food, beverages and championship merchandise concessions at locations on the Old and Weyhill Courses.
Both breakfast and lunch items will be available, beginning at 7:00 a.m. each day.
Shuttle service will be available from parking areas to both courses.
For the complete, up-to-date schedule of events and related information on the Championship, visit the U.S. Mid-Amateur Championship website at www.usmidam.org.