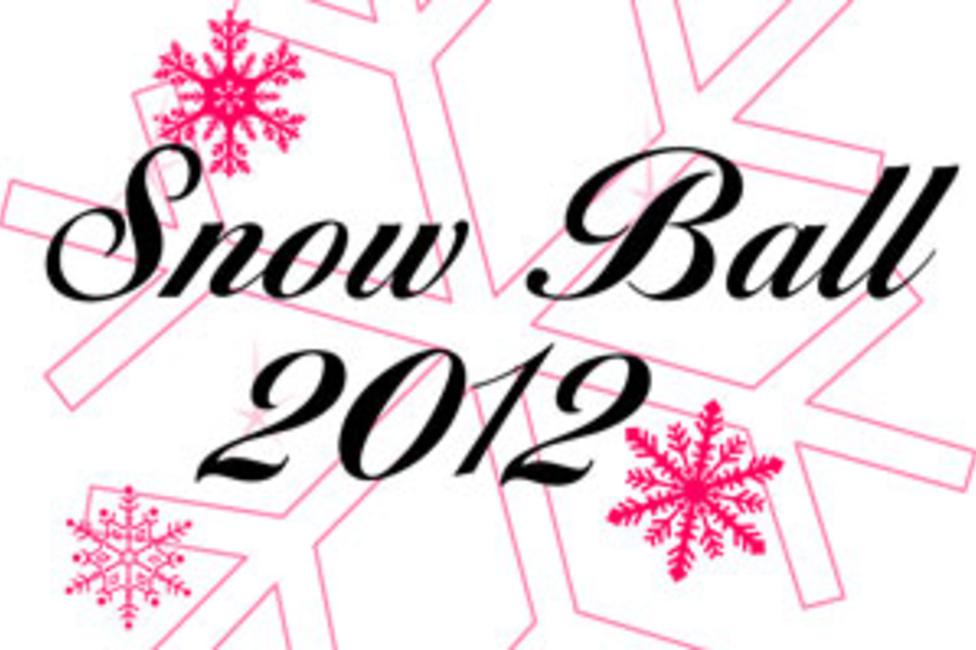 Having been born and raised in Lehigh Valley for 43 years, and working for Discover Lehigh Valley for the last 13 years, I've been awarded the opportunity to explore quite a few attractions and attend many events. At this point it's not too often that I can say I did something for a first time in Lehigh Valley; however that was not the case this past Saturday night. For this particular night, that holds true for the location AND the event itself, which is even rarer. So, where'd I go you ask? I attended the 23rd Anniversary Small Business Council of the Greater Lehigh Valley Chamber of Commerce's Snow Ball 2012.
This was not your typical monthly mixer by any means. This year, the event took place at University Center at DeSales University, Center Valley. This was a new venue for the event and one of the buildings I had never been to before. As we pulled into the enormous campus there were luminaries that lined the roads to direct the traffic which was a nice touch being that there are so many buildings on campus.
Once inside I must say that this event was run very well. Our evening was filled with butlered and stationary hors d'oeuvres, open bar, a fabulous dinner of stuffed ravioli with wild rice and cheese, fresh greens with roasted vegetables and balsamic vinaigrette, grilled filet and crab stuffed shrimp, and crème brulee cheese cake for dessert. It was nice to see the service was done white glove-style ... that is not the norm at most events. Kudos to the waitstaff and the chef.
There were a lot of different components to the night that seemed to go off without a hitch, all due to the amazing job of the Chamber's employees.
• Lehigh Valley Style Magazine was there taking their infamous pictures.
• Christmas City Studio's was also there taking pictures as part of a keepsake photo frame that was a thank you gift. We also got a split of wine compliments of Blue Mountain Vineyards.
• There was dancing to the sounds of Philly Funk Five.
• There were 11 silent auction tables all with different closing times and a live auction that took place during dinner.
• They was a Bixler's Jewelers Diamond Draw where you were able to try your luck at picking a real diamond out of a basket.
• Bixler's also hosted a Key Raffle where for $20 you could be one of 200 people to unlock a box with one of Bixler's pieces of jewelry.
As you can imagine, in order to accomplish getting all this done the staff at the Chamber had to be on their toes the entire evening. So why is this event held? Each year the proceeds go to a beneficiary organization. This year it was Cetronia Ambulance Corps. Cetronia Ambulance Corps will put the money toward an 80,000 square foot Regional Joint Operations Emergency Medical Service and Medico-Legal Forensics Center in Lehigh County. It was great to see a sold-out crowd who was not afraid to shell out some hard earned cash to go toward a great organization.
Have you ever attended The Snow Ball? Which event is Lehigh Valley is a must attend for you? I know I am looking forward to next year's Snow Ball already!