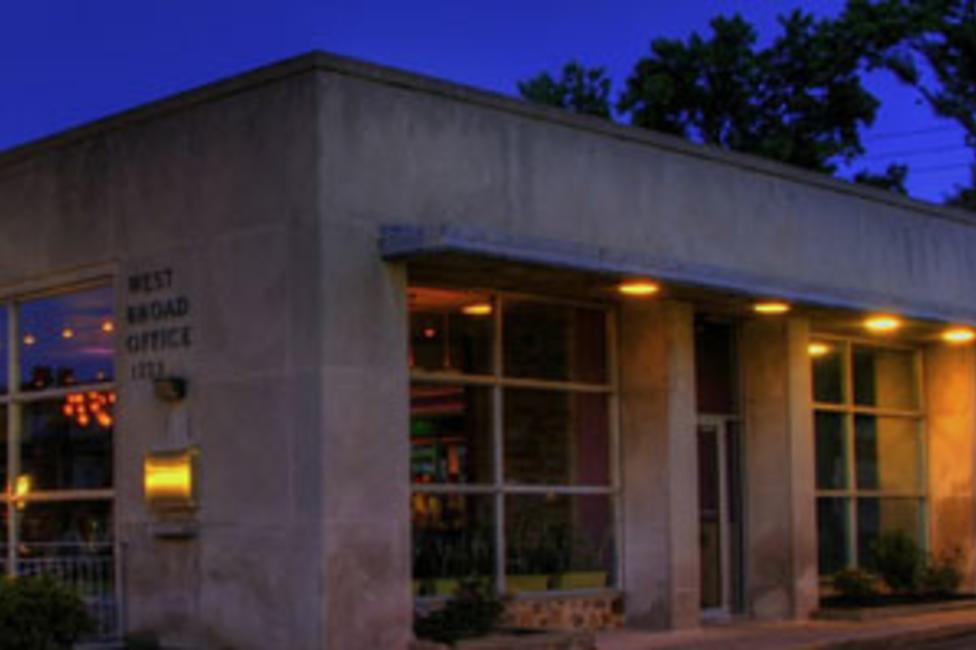 One of Lehigh Valley's newest dining establishments is The Mint Gastropub in Bethlehem. So, just what is a gastropub you may be wondering? It's a high end establishment that focuses on premium food and beer. And in this case, premium spirits, cocktails and martinis. And, why is it called The Mint? Because it's located in a former bank building. The open atmosphere allows you to see some of the kitchen and the vault is used as an open storage area. The setting is very chic. The dining/bar area is basically in one open room. There are sofas with low tables to enjoy casual conversations and food. There is also an outdoor patio area for those really nice days and evenings.
I must say that the menu is very interesting. I absolutely loved all of the vegan/vegetarian options, plus the uniqueness of things such as elk. You don't find that at too many restaurants. So, I chose a mixed greens salad ($5) with ripe tomatoes, croutons and goat cheese. My entrée was called the Hodge Podge ($15) which was assorted vegetables, wild mushrooms with a French hert sauce. It was accompanied by grilled polenta. My girlfriend, Jeanne, started with The Egg ($9) which is a chilled tomato saffron vin blanc, grilled toast, tomato confit and pork belly. Her main entrée was the Stolen Recipe ($17), chick pea cakes, mixed greens, wild mushrooms and a citrus fennel vin blanc sauce. It was excellent.
The staff was very accommodating. They were willing to drop items out of most dishes if we chose to do so. Another nice touch to the place was how they wrapped the napkins in dollar bill wrappers in trying to keep the theme of the bank in existence.
As for the beverages, we stuck to the martinis and cosmos, however we did check out the beer selection. One of names we found interesting was the Jolly Pumpkin Luciernaga Belgian Pale. It is an ESB (Extra Special Brew). For $25 you get 25 ounces of the nectarine, funky flavored beer. But, don't count on it being there when you go. They have 12 beers on tap at all times and when one kicks they put on a new flavor. Note: they also have 130 bottles of beer available too! Most of the beers are from the U.S.
Have you checked out The Mint yet? I highly recommend it.