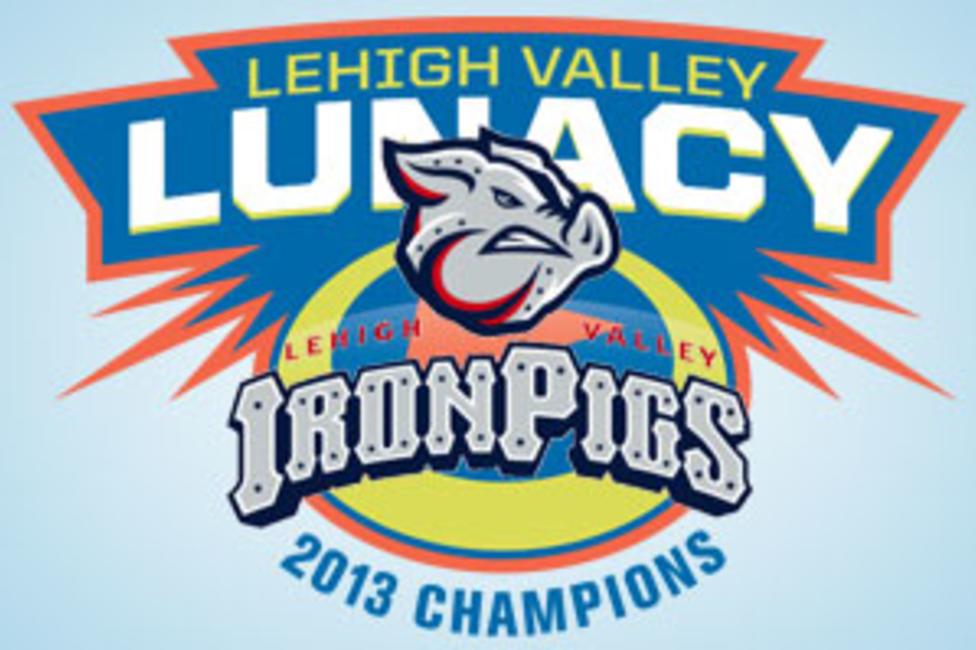 The Lunacy has finally come to an end. After 32 days, 63 matchups and over 3,000 votes, the Lehigh Valley IronPigs have emerged victorious as the 2013 Lehigh Valley Lunacy Champions!
Going into this final matchup we asked "Can the 'Pigs hit it out of the park or will the 'fest strike the final chord?"
Well, the 'Pigs hit it out of the park for the win!
How did we get here?
The First Round was ruled by upsets all over the bracket. First Round Recap
The Second Round was were we found Cinderella in the Play region twice. Second Round Recap
The Sweet Sixteen saw many close battles, but it was Cinderella #9 Lehigh Valley Zoo that kept moving on as the lowest seed still remaining in the field. Sweet 16 Recap
The Elite Eight was when the clock struck midnight and the lowest seed remaining #4 Allentown Brew Works. Elite 8 Recap
The Final Four was the end for #4 Brew Works and #1 Bear Creek Mountain Resort. Final 4 Recap
And in the Championship Matchup it was the #2 Lehigh Valley IronPigs over #1 Musikfest.
We hope you had fun voting and following along, but it's the end of the line for Lehigh Valley Lunacy this year.