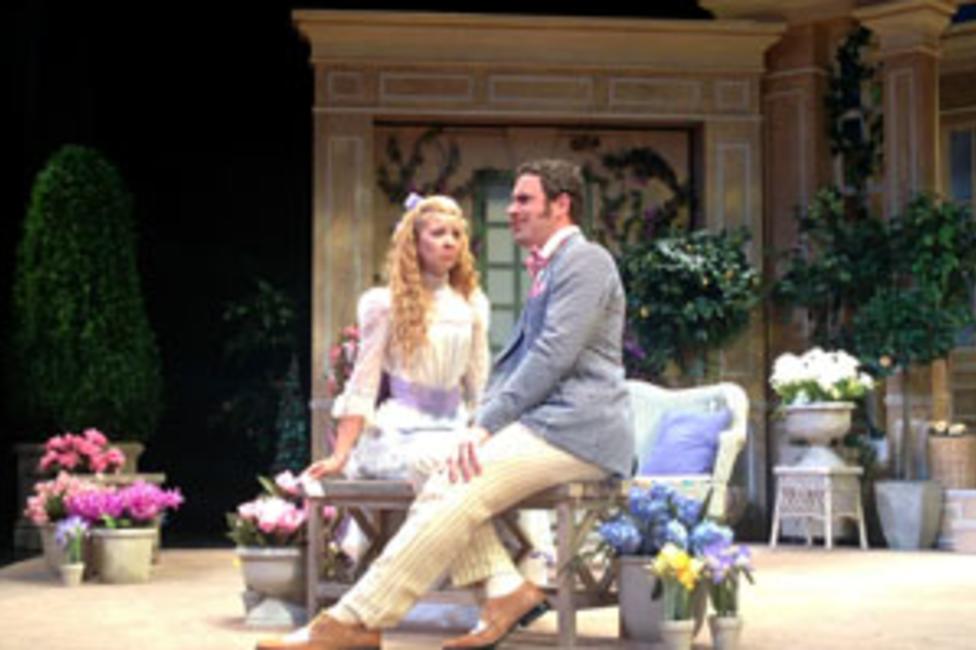 I recently invited my mom on a mother-daughter date to see Oscar Wilde's "The Importance of Being Earnest" at the Pennsylvania Shakespeare Festival.  While I have read this play before, like I'm sure most honors literature classes have, when I looked online to see the running time for the performance I was shocked to see that the average length was around three hours.  I was also completely taken by surprise at just how funny this play was, time flew by because of how absorbing and humorous the characters were.
Reading a play for a class is completely different than actually experiencing it for yourself.  It's like trying to explain why a joke is funny without ever sharing the joke.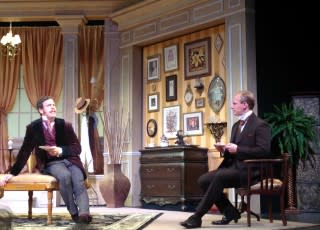 "The Importance of being Earnest" is a satire of Victorian life and society.  Shenanigans ensue when protagonist John Worthing maintains a fictional persona depending on whether he happens to be in the country or in town. John is from the country, and when he leaves he pretends to go into town to check on his scoundrel of a brother Earnest, when in fact in town John is Earnest.
When this is found out by friend Algernon Moncrief, they banter back and forth about 'bunburying' – the act of avoiding duties and responsibilities by claiming to go see someone who doesn't exist, and whether or not John is a 'bunburiest.' The plot gets even thicker when Algernon goes to John's country estate, while he is away, and pretends to be John's younger brother Earnest. While there he falls in love with John's ward Cecily.
When John is in town pretending to be Earnest, he falls in love with Gwendolen, who is Algernon's cousin and the daughter of Lady Bracknell. As you can imagine, with two men running around claiming to be Earnest, the plot is loaded with monkey business.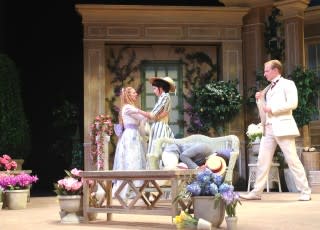 My favorite part about any type of entertainment is believable characters, and the entire cast of "Earnest" is perfect in their roles. I especially couldn't get enough of Lady Bracknell played by Jim Helsinger. The exaggerated facial expressions, the costuming and makeup and her witty criticisms about everyone around her made me, and everyone else, laugh hysterically.
If you like witty humor, enthralling characters and improbable situations, The Importance of Being Earnest  is a must see. You can catch the show from July 11 through August 4 at the main stage at DeSales University.[gallery ids="15940,15942,15943,15944,15945,15946,15947,15948,15949,15950"]