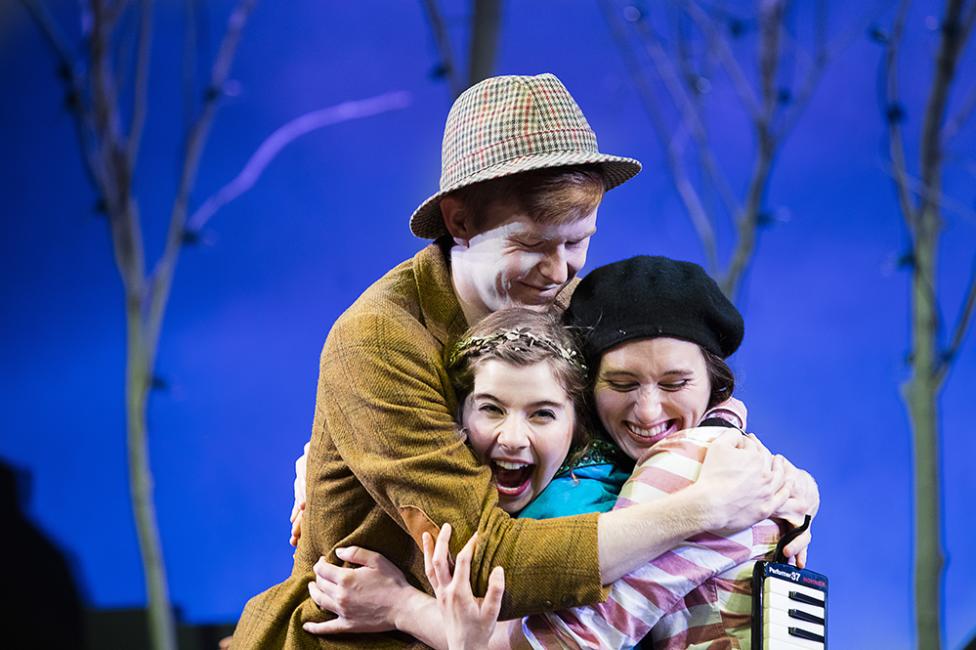 Let your child (and inner child) become enchanted with The Ice Princess, Pennsylvania Shakespeare Festival's new adaptation of Hans Christian Andersen's classic tale, The Snow Queen. Located on the campus of DeSales University, the Pennsylvania Shakespeare Festival is a professional theatre company that produces a season of Shakespeare classics, musical theatre, and children's theater each summer.
Take a break from the summer sun and join Princess Gemma and her brother Prince Kylan in the wintery woods. While Gemma and Kylan are playing their favorite games, they come across a magical power, that is where the story takes its first unexpected turn. The Ice Princess is a captivating story about being brave, making new friends, and unconditional love. The enthusiastic actors will keep you entertained and engaged throughout the hour-long performances. And what is a fairy tale without an adorable animal sidekick, mischievous trickster named Trickstone, and a tongue-tied Troll? The Ice Princess also showcases musical talent with live music before and during the show, featuring instruments ranging from the accordion to the ukulele.
This performance is ideal for children ages 3 - 12 and will run through August 5, 2017 in the Schubert Theatre at the Labuda Center for the Performing Arts. A unique feature about this show is children can get a front row seat for the fun with on-stage carpet seating. Patrons can also meet the actors after every performance for photos and autographs in the lobby.
The Pennsylvania Shakespeare Festival finishes the summer with another family-friendly rendition of Shakespeare for Kids, this year showcasing the play As You Like It. This high-energy production will run from July 26 - August 5 and is designed for children ages 4 - 10 to actively experience Shakespeare's vibrant language and charters. Details on upcoming performances and ticket information can be found online.