The Great Allentown Fair, Lehigh Valley's last hurrah of summer before football takes our weekends and pumpkin is everywhere.
Speaking of pumpkins, this is a fair, an actual fair, full of livestock and produce. The fair also includes plenty of rides, a midway, wonderful things to eat, and a diverse variety of Grandstand Entertainment.
What are you excited for? That all depends on what part of the fair is your favorite!
If you like big names of the Grandstand Shows, there are plenty of options and something is bound to be up your alley with this year's lineup;
Def Leppard, Styx and Tesla on 9/1
Little Big Town on 9/2
Carrie Underwood on 9/3
Eric Church on 9/4
Deadmau5 on 9/5
Jim Gaffigan on 9/6
Demolition Derby on 9/7
But, if you like music, or even entertainment, you don't need to buy Grandstand tickets. Don't forget to check the Centennial Stage, Agri~Plex Square, and RCN Farmerama Theater schedules for free entertainment throughout the week.
If you're excited about the food, you're covered from snack to dessert.
Funnel Cakes
Ciders
Hot Wings
Cheesesteaks
Deep Fried Everything
If you want nothing more than to ride the rides, get yourself an "All Day Ride Wristband" and enjoy the last of the great summer afternoons and evenings that remain in this season.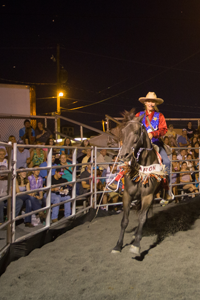 But, you can learn at The Great Allentown Fair, too! Chefs from your favorite Lehigh Valley restaurants will be sharing secrets, tips and samples. This concludes with an Iron Chef Competition Sunday and an Iron Shake Competition on Monday.
What am I forgetting? What could it be? That's right, the livestock and produce competitions! This is a fair after all; it's not just about the rides, the food and the music, it's about agriculture.
You'll see some of the largest produce you've ever seen, and it's all grown locally. In fact, you don't even need to have a green thumb to appreciate the magnitude of some of these wonderful vegetables and fruits.
What are you most looking forward to at the 2015 Great Allentown Fair?