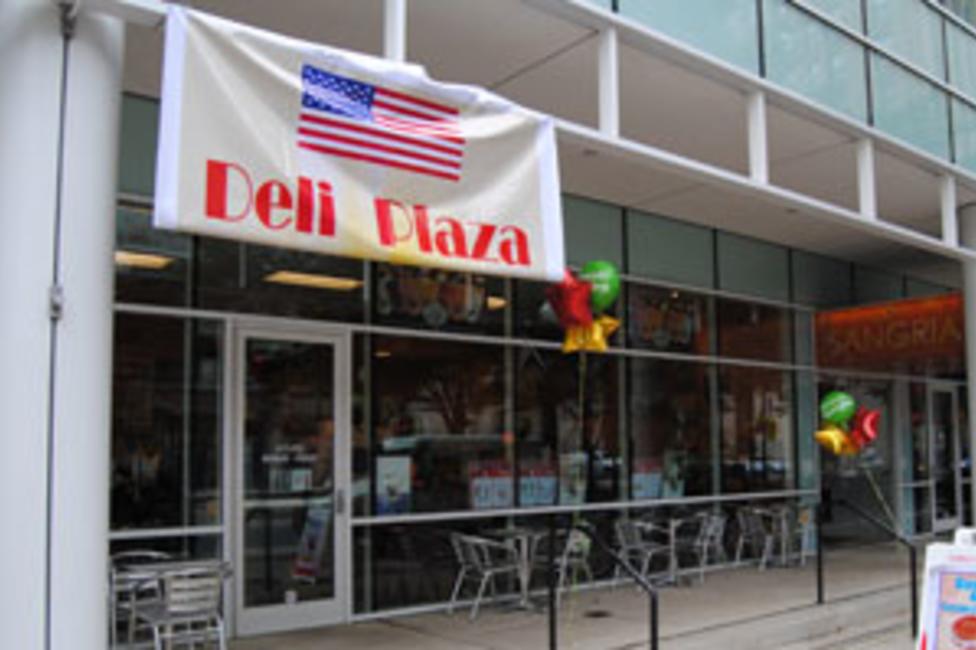 This morning at 10am, I attended the ribbon cutting for The Deli Plaza 2. It's located at 840 Hamilton Street, in the Butz Corporate Center, right next to Sangria.
For those of us who work in downtown Allentown, this is great news.
It's not as if the original Deli Plaza, is that far away, except that it's now that much closer to us. I'd say it wasn't the typical fanfare for a ribbon cutting, but again, for those of us who work in downtown Allentown, we tend to make a big deal about every ribbon cutting.
I did return to The Deli Plaza 2 for lunch, but I ate it before I could take a picture. I'm sure but there will be more opportunities for photos. Follow our foodspotting account for updates.
Downtown Allentown is transforming itself. The Butz Corporate Center is expanding, the arena construction is back underway and we have one more eatery The Deli Plaza 2, to nourish us as we continue to build for a brighter tomorrow.