Named one of the top holiday markets of the world by Travel and Leisure Magazine, Christkindlmarkt Bethlehem is a popular holiday marketplace located on SteelStacks campus. This year, the festival began its six-week run on Thursday, November 21.
This year, the event includes more than 200 different vendors from more than 20 different states.
Other activities include ice sculpting and glass blowing demonstrations, contemporary playhouses, and Breakfast With St. Nicholas on Saturdays.
Check out our Live Like a Local video showcasing all the best of Christkindlmarkt 2014

[youtube]http://youtu.be/-0wo9rdC65o[/youtube]
On opening day, I went with two of my Discover Lehigh Valley colleagues to experience some of the holiday magic for myself.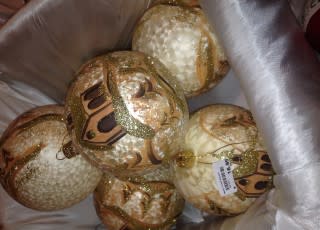 The market is divided into two indoor shopping areas, with a walkway outside connecting them both. Out there you'll find a chainsaw-wielding ice sculptor and an area where you can partake in an exciting glass blowing tutorial.
There are several vendors outside as well, including a potpourri booth, which smelled like heaven in a bowl.
Inside, there's unrelenting Christmasness as far as the eye can see. As long as Christkindlemarkt exists, the good folk of Lehigh Valley will never be wanting for a one-stop holiday shopping experience.
The sheer volume of decorations, crafts, clothing and entertainment is almost overwhelming, and it's hard to imagine that even the most discriminate Christmas shopper couldn't be charmed by Christkindlmarkt. There is so much to do and see and buy.
My father collects nutcrackers, and naturally the little decorative figures were there in abundance. I actually had a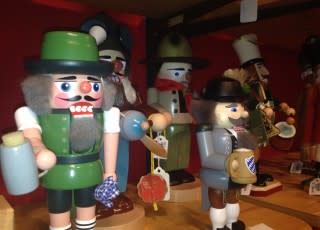 hard time choosing one because the selection was so great.
There was a man speed-carving wooden tops on the spot, and we stopped to watch him, mesmerized. He asked me my two favorite colors and then got to work, and moments later I was spinning a freshly-made top. It was fantastic. We even got it all on video.
We spent several hours walking around Christkindlmarkt, taking it all in. We even paid Santa a visit, and he was full of personality and good cheer and everything one would expect Santa to be.
It was a good day.
Christkindlmarkt runs through December 22. For tickets and more information, click here.