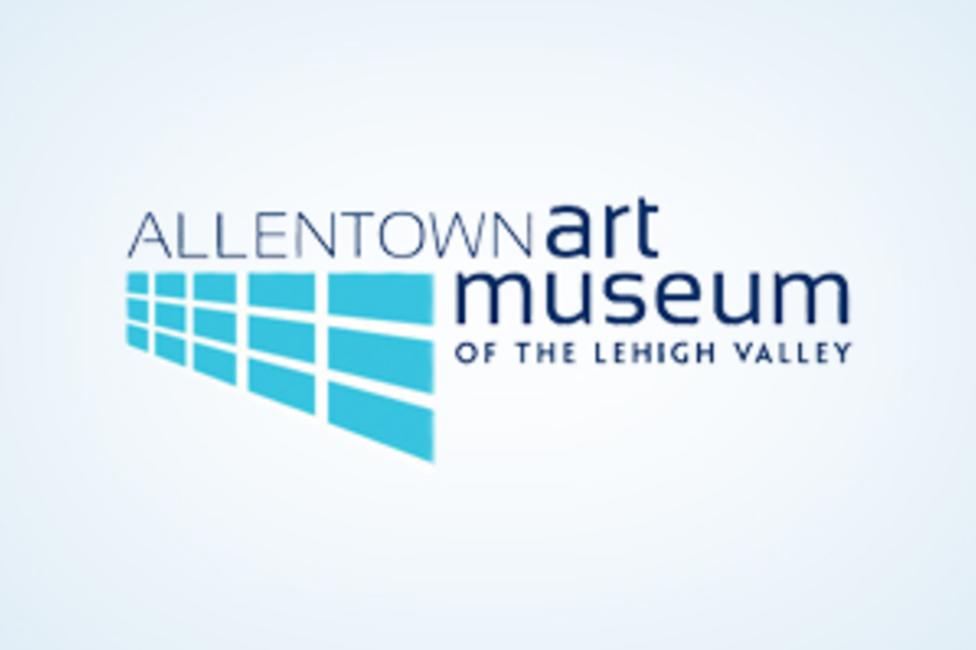 Saturday evening Sybil and I attended the Members Preview Party at the Allentown Art Museum of the Lehigh Valley. As with all their preview parties, it provided members the opportunity to see the new museum and the Kress exhibit the day before it opens to the public. Two things were immediately apparent. First, there are windows and second, there is space – a lot more space.
The Fifth Street façade has windows from the old church where the new entrance is located to and around the corner near Linden Street. Being able to see into the museum added an approachability that seemed to be missing before. Being able to see out, with the great views of the Baum Art School, the DaVinci Horse, The Art Park, the mural on the east wall of Symphony Hall and the skyline beyond reminds you of where you are and what great treasures are located nearby.
The space is something you immediately notice. At prior member previews, there was often barely room to move. Now there is sufficient space to mingle with others, see the art and nosh on some hors d'oeuvres or sip on a drink. The Kress Collection, that is not part of the Museum's permanent collection, is worth seeing as are the other works. More art is able to be shown and we are much the richer for it. Another surprise is the gallery with windows on the second floor. It holds East Indian sculpture, but the view is priceless.
Kudos to all those at the Art Museum who made this expansion happen. You've made us proud.
It was great to see so many people downtown on a Saturday evening and afterwards many visited downtown restaurants for dinner.
When will you make your first visit to the newly expanded museum?
[gallery ids="6876"]