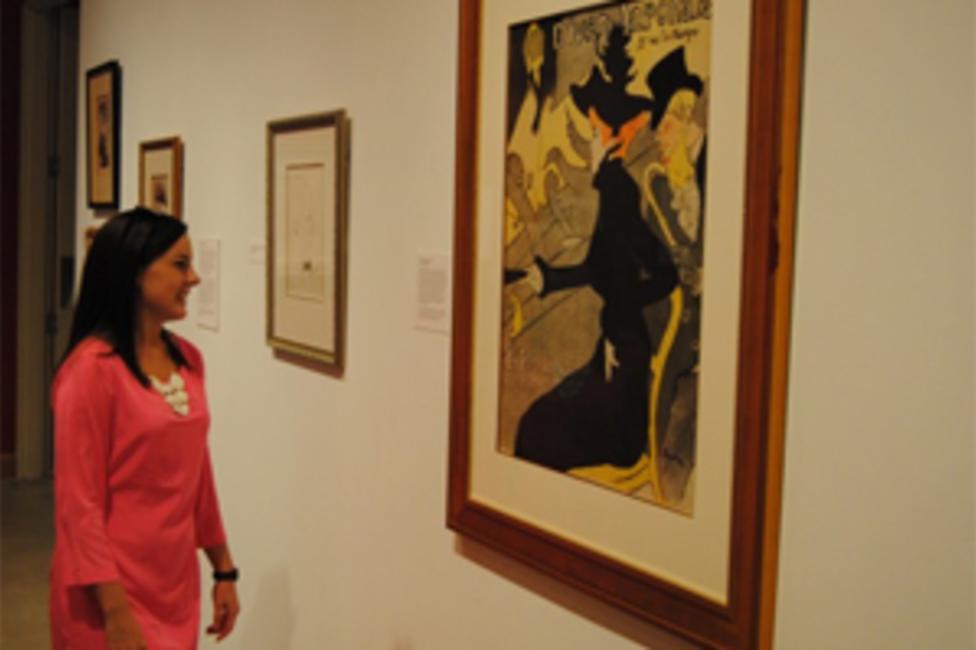 Starting this past weekend, the Allentown Art Museum of the Lehigh Valley kicked off a new exhibit- and it's one that you don't want to miss!
Through September 1st, you can stop by the exhibit Toulouse-Lautrec and His World, which is included in your regular admission to the museum.  The exhibit is on loan from the collection of the Herakleidon Museum in Athens, Greece and will only be making two other stops in the United States, making the Allentown Art Museum its closest location to both Philadelphia and New York City.
Henri de Toulouse-Lautrec is best known for his work illustrating cabarets and cafes in Paris during what is referred to as the Belle Époque, or Beautiful Era.  As you stroll through the gallery, you can see the different artists that he was familiar with and the characteristics of each that he found interesting (see if you can pick out the black gloves of Yvette Guilbert in a few different pieces!).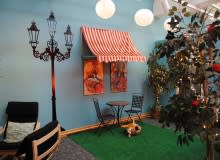 The exhibit contains everything from original sketches by Lautrec, to books, film, and even large color lithographs of his work.  Every detail pertaining to the exhibit has been carefully constructed.  You'll notice that the walls highlight the colors for the French flag- blue, red, and white.  The music that you hear as you walk through the gallery is that of the cabaret performers that Lautrec painted.
On Sundays, bring the whole family out the museum! Children can take part in the Crayola art classes that are held in the Crayola Learning Center.  There's also French-themed portions of the interactive gallery where children can see a model of what Lautrec's Parisian studio looked like.
It's definitely not to be missed! Toulouse-Lautrec and His World runs through September 1st.
To correspond with the fantastic exhibit on display at the Allentown Art Museum of the Lehigh Valley, we've pulled together with local partners to create a full summer of French-related deals and activities: L'expérience Lehigh Valley.  With so many great events planned, there's no need to book an expensive flight to get a taste of French culture! Be sure to hang on to your ticket stub from the Art Museum to take advantage of these great deals.
[gallery ids="15443,15446,15448,15450,15447,15451,15449,15452,15444,15445"]