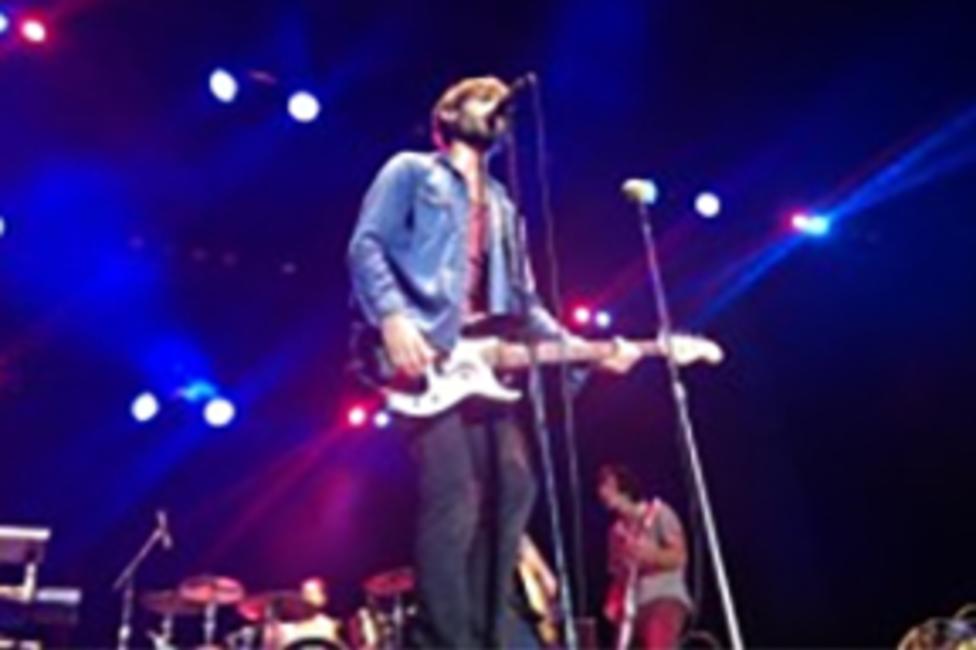 On Saturday evening, the All-American Rejects brought quite a show to the Sands Steel Stage at Musikfest.
On a cool, but comfortable, night openers The Lawsuits warmed up the crowd and just after 8:30 p.m., the main act took the stage.  The audience cheered and sang along to the band's radio hits, as well as some deeper cuts that spanned their four albums.
The band's lead vocalist, Tyson, mentioned that this is the Rejects' twelfth year together as a band, starting out when they were just in high school. It has been some time since we heard new material from he band, but he ensured the audience that they are working hard and new things should be coming soon- they love to play shows like this to take a break from life in the studio.
The show kicked off with "Dirty Little Secret," perhaps one of the Rejects' most well-known tracks. The band did a great job of interspersing some of their more popular hits throughout the set list, rather than waiting until the end feature them.
They showed their musical prowess mid-set with "Mona Lisa," an acoustic song that features some heavy harmonies towards the end of the number. The voices blended beautifully with their Oklahoma accents taking a strong role, with just a little bit of country twang showing.
Other fan favorites included hits like "It Ends Tonight," "Swing Swing," and "Move Along." I had forgotten how many hits these guys had had back in the early 2000s, but this show was a great little sense of nostalgia. And that's one of the things that Musikfest does best: highlights that throwback tune that you might have forgotten about, but most definitely still know all the words to.
The All-American Rejects rounded out their show with a final encore of "Gives You Hell." The crowd echoed back to the band, singing and clapping along with every beat.
Musikfest continues through Sunday, August 10 with hundreds of free performances over numerous stages. Upcoming Sands Steel Stage performances include Jason DeRulo on August 3, Sheryl Crow on August 4, The Avett Brothers on August 7, and Weezer on August 9, among others. Tickets remain for all of the Sands Steel Stage shows, excluding festival closer Keith Urban on August 10. Visit the Musikfest website to order your tickets online, or call the box office at 610-332-3378.
[gallery ids="20204,20199,20200,20202,20203,20205,20206"]