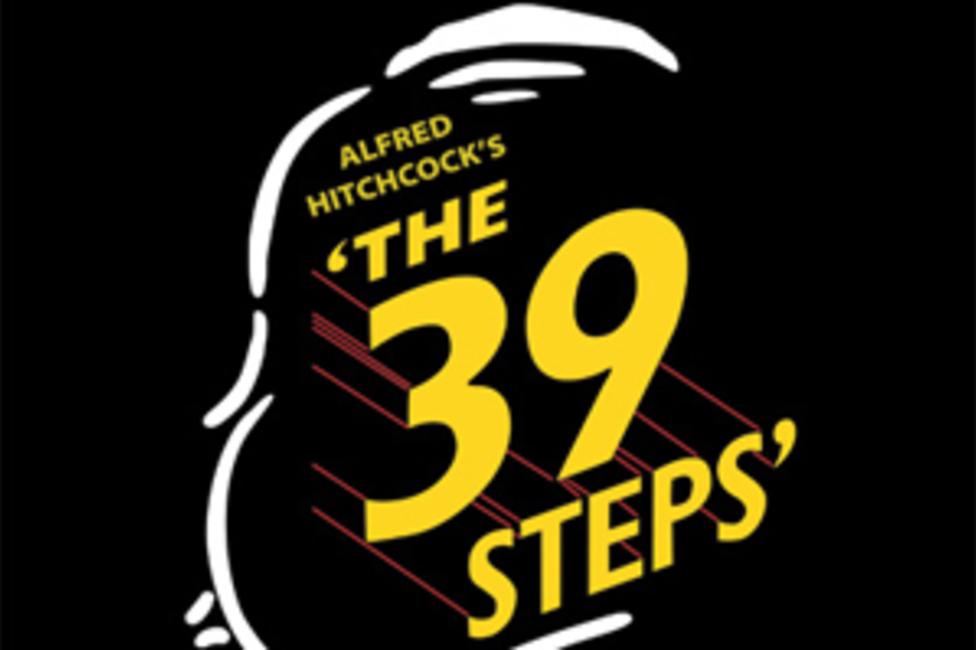 By Tracey Werner
Ok. I'll admit it. I have never seen an Alfred Hitchcock movie. So when I decided to see the play version of "The 39 Steps" at Pennsylvania Shakespeare Festival on Thursday's preview night, I had no idea what to expect. All I knew from reading the description on the web site was that the cast consisted of only four actors who would be playing all of the roles and I honestly wondered how they were going to pull that off.
"The 39 Steps" movie takes place in 1935 and is a suspenseful murder mystery, but the play is a quick-change comedic farce. The cast of three men and one woman included Steve Burns of "Blue's Clues" fame, who I last saw at PSF playing Mozart in "Amadeus," in which he was brilliant.
He and the other cast members certainly showed off their comedic chops in "39 Steps." I was impressed at how they used things like foreign accents, physical stunts, and sometimes ridiculous costumes to get the audience laughing. The set consisted of rather minimal props which the actors had to put into place between scenes.
My favorite scene was a foot chase on a train in which the actors had to make it appear as if the wind was whipping their clothing around at high speeds. Actor Anthony Reimer was often dressed as a woman and at one point reminded me of "Mrs. Doubtfire."
Even brief bits, such as the one with the light post and the two detectives, had the audience laughing out loud. Burns and Reimer's hat trick bit had them each quickly alternating between two characters just by swapping the hats they had on.  The play also tipped its hat to Hitchcock with references to The Birds, North by Northwest, and even Hitchcock's own famous profile.
The majority of the play happens at lightning speed, so if you do go to see it, be sure not to blink or you might miss a great, and funny, moment!
"The 39 Steps" opens tonight and runs through Sunday, July 14 in the Schubert Theatre at DeSales University.