Pack up the family, get your "other half" up off the couch, or escape your very own everyday hubbub and treat yourself to a night at the 32nd Annual Schnecksville Community Fair. The fair makes its debut June 15 - 20, 2015 at the Schnecksville Fire Company grounds.
If you've never been, it's time to check it out. Whether you enjoy the agriculture, judging competitions, food, rides, games, or you're more of a music and entertainment kind of person, they've got it all covered. The atmosphere is quaint and very family oriented. So get out and explore one of Lehigh Valley's events!
For the kids … (Hint: any age will enjoy these things!) The kids will enjoy a scavenger hunt around the grounds. Just stop by the information gazebo to find out more details or to drop off your completed sheet. They will also enjoy the Schnecksville Fire Department's Wanna Be a Firefighter activity and apparatus display. And, if you're there on Monday night, make sure to check out the rescue demo.
The kids can also compete in a pedal tractor pull contest. My son won one year, way back in his younger years. He had a blast trying it and I think your kids would too.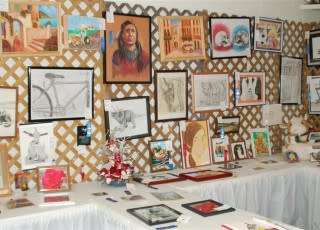 For the agriculture fans … One of the biggest parts of any fair has to be the judging component of the agriculture, livestock, food, floral, clothing and textiles, hand crafts, engineering science, and more. Members of the public, 4-H Club, and FFA (Future Farmers of America) members, will have the opportunity to be judged in multiple divisions, ultimately vying for those famous blue ribbons and maybe even win a little money. The food portion is one of my all-time favorites! You'll be salivating when you make it through all of the items on display.
For the music lovers … If you're going for the music, they've got some great local bands lined up. On Wednesday, be sure to check out The Rehrig Brothers who play country music. Thursday night is one of my favorites, The Large Flowerheads, which is a 60s rock and pop music gig. Friday night, the New Constitution is going to rock the stage. And, Saturday night is Crazy Hearts, another favorite country band. So, pack your lawn chairs and be sure to not miss the 7 p.m. shows! Play it smart and grab your food at one of the many food vendors on the grounds, or choose to listen while dining at the Fire Company Café and take in a beer or two in the Bier Garten if you're of legal age with I.D.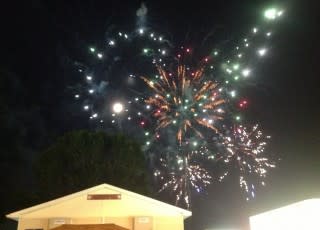 For the entertainment seekers … One of the biggest nights at the fair has to be Friday night with their fantastic fireworks display. It is one of the best displays around Lehigh Valley and should not be missed.
There's also a chainsaw competition in which six carvers will make incredible pieces of artwork. You can also see the Gator Boys Road Show, who in my opinion flirt with danger a little too closely. You can also visit the 4-H barnyard zoo and animal exhibits. Be enamored by the magician, Chump the Clown, or a hypnotist!
If you are clamoring for more excitement, check out the quarter midget racing which happens on Tuesday, Thursday, and Saturday. Or get on a few of the rides around the grounds for a thrilling time.
For all the particulars … If you want to follow the Schnecksville Fair live, use #SCF2015. For a coupon valid on certain nights only, click here.
For a full fair book listing everything you'll find on site, click here.
Cost for the 2015 Schnecksville Fair is $9 per person over 32 inches tall. Seniors (ages 62+) are just $5. Admission includes all rides, exhibits, shows and entertainment! That is a fantastic deal, but to top it off, parking is free, as well.
I know there is still plenty of other things for you to find on your own while visiting the Schnecksville Fair. If you've been, what's your favorite thing to see or do?