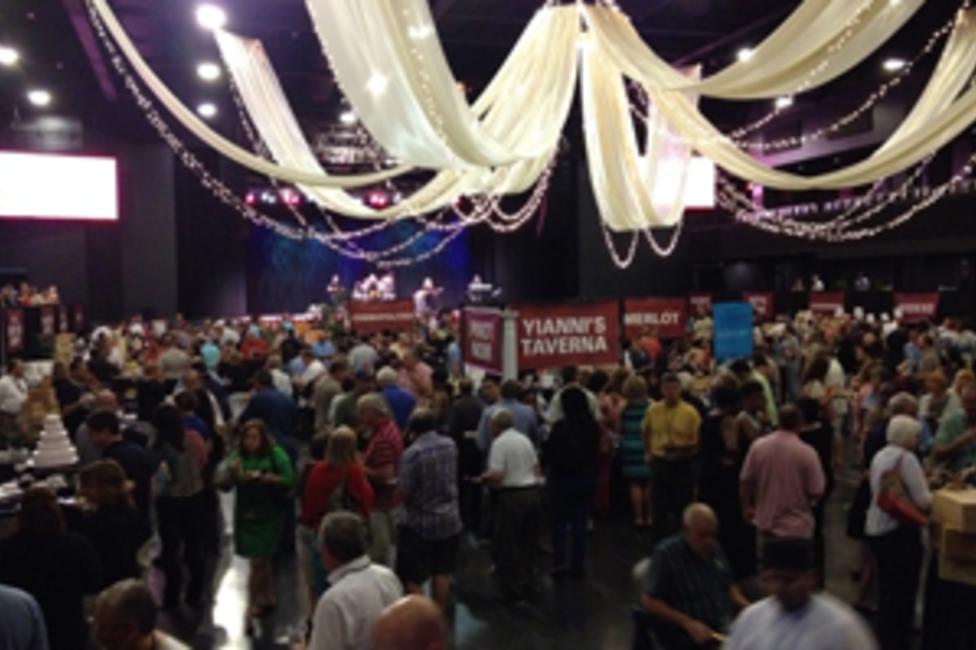 To mulch or to munch?
That was the question this weekend. To spend the whole weekend spreading seven yards of mulch at home or spend time enjoying delicious food, beer, wine, and listen to great music?
Well the fun part won over, we enjoyed Friday night's Burger and Beer Bash and Saturday's Grand Tasting at the 5th Annual Lehigh Valley Food and Wine Festival!
Friday night at the Burger and Beer Bash we enjoyed delicious burgers, a wonderful selection of beer, my favorite beer, Starr Hill Brewery IPA.  It was a beautiful evening for an outside tented venue and it was not overly crowded.
My husband and I had our first burger from Emeril's Burgers and More it was very delicious, but really every burger we tasted was a surprising mix of ingredients that made each burger tasty and unique.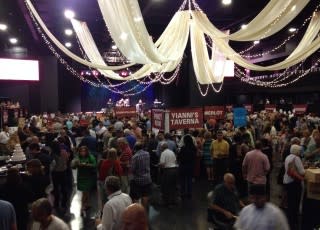 Saturdays Grand Tasting at the Sands Bethlehem Event Center proved to be just as fantastic and maybe even more, especially because I love wine. You could taste ten wines including champagne and spirit tastings and sample food from more than 20 of the best restaurants in our area. There were a couple of restaurants that stand out in my memory including, Yianni's Taverna, Maxim's 22, 3rd & Ferry Fish Market, and Hampton Winds. Honestly, though, every restaurant prepared delicious creations with flavors that produced an amazing explosion in your mouth.
Last, but not least, the music was fantastic, Amish Outlaws at the Burger & Beer Bash on Friday and The Craig Thatcher Band on Saturday. We truly enjoyed both bands we have followed Craig Thatcher for years but it was a first time for the Amish Outlaws; they were very entertaining!
This wonderful event has a charitable aim: to raise funds for Northampton Community College. So if you want to support a charitable cause and enjoy great food, beer, wine and spirits make sure you attend the next Lehigh Valley Food and Wine Festival!