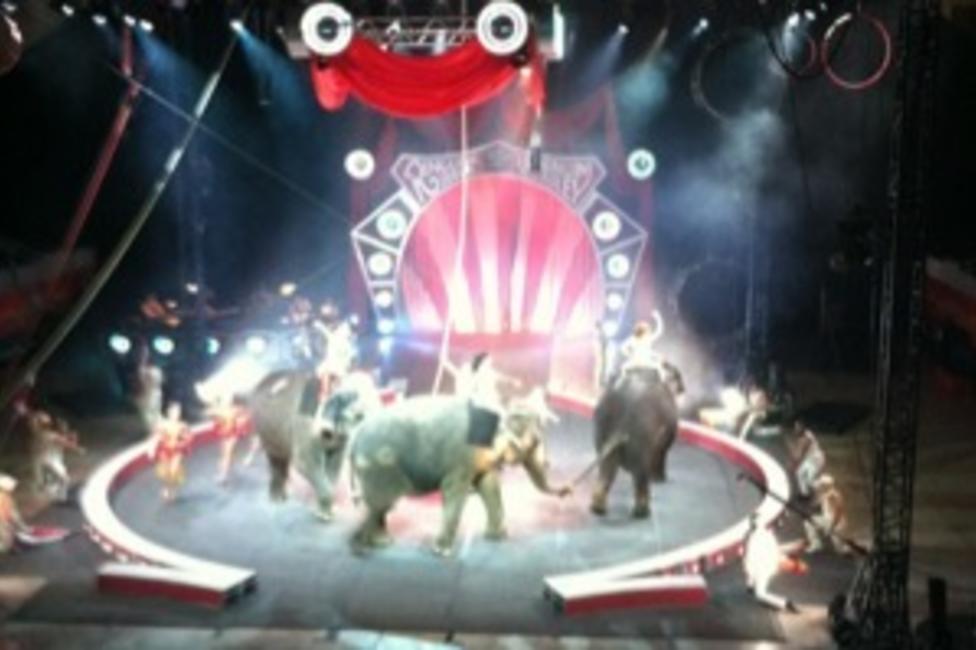 I guess any mother of a 3 year old can say that, I didn't really believe it until we tried to see the real circus!  Last week, I packed up the child, her cousin and my sister-in-law for some fun under the Big Top. Ringling Brothers "Barnum Bash" was in town at Stabler Arena, and I couldn't wait!
The child on the other hand, had other ideas.
There were some clowns warming up the crowd. The kid said it was too loud. I don't know how she knew that because she had her hands over her ears the whole time and then shut her eyes while screaming that she wanted to go home.
Her cousin on the other hand was dead asleep!
The half hour we saw was delightful for me and for all the other families that were in attendance. The acrobats were totally astonishing. Especially the woman doing a split while hanging from a hula hoop and spinning super fast!
We also saw some show horses, ponies, camels and elephants doing tricks and "dancing". The trainer had amazing control of the 7 animals she had in the ring together and their moves were very impressive.
I'm just sorry we didn't get to see any lions or tigers, because SOMEONE had to go home early!  We did get to play circus at home with our light up magic wand we bought, so all was not lost. Let my life under my at home Big Top start again!