Did you know that it took 3 days, 3 hours, 49 minutes for the Apollo 11 astronauts to reach the Moon?
Well, guess what? A recent study* says that more than 4 in 10 Americans leave an average of 3.2 days of paid time off (PTO) on the table each year. That means that you would have enough time to travel to the Moon if you wanted to!
Let me guess, "you're one of those." You know, the one who doesn't use all of their paid vacation time? If you answered yes, then that is just absurd, and you need to take back what is rightfully yours … NOW!
I can already hear what you are saying. "But, I have one of 'those' bosses." The one who doesn't encourage or discourage PTO. Or, the one who sets an unintended example by never unplugging while away. We, and 'those' bosses, have to realize that our value is not shown by our time spent at work. That is the Work Martyr Complex and it can equal disaster for your health, work productivity, and the overall economy.
40% of workers worry about returning to a mountain of work and 35% believe that nobody else can do their work.*
And, don't kid yourself into believing that no one else can do your job while you're away either. And, don't feel threatened that you will lose your job or be seen as replaceable. The more vacation you take, the more effect you will have on work. It will be a win-win for sure.
Taking time off is essential for a fulfilled life and productive workplace. I know, you feel guilty at times, but you have to just make the time. Travel has an impact on relationships and family bonding. It helps you stay young and resilient. It is seen as a fountain of youth.
Don't let the "heart vs. the head" debate get you!
So, now that I've (hopefully) convinced you to not let any days on the table, what are you going to do? Where do you start planning? Where are you going to go?
Sure, a fabulous, overpriced destination would be great, but what if you really can't swing it this year? What if you don't have that much time to go far, far away? Or what if you really can't afford it?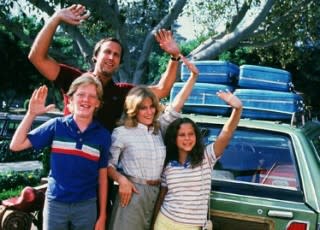 Paid time off does not have to mean traveling to the Moon. It can be a staycation, but it must mean a vacation from work. Sometimes we all need to step away from the keyboard or the desk or apron. It doesn't matter what it is or what we do or where we go for that matter; we need a break from our job and no, weekends don't count!
Here in Lehigh Valley there are many things to do, so challenge yourself on your staycation if you live here. Go somewhere within 20 minutes of your house that you've never been. Eat at a restaurant you pass during your commute to work but never stop at. Discover something about your area. Or for the more daring, discover something about the city next to you.
Despite universal recognition of the importance of taking time off (96%), work and personal barriers stand in our way.*
If you live in Lehigh Valley, or are looking for an affordable travel vacation, we can help you plan it. Our services are free. All you really need to do is visit www.DiscoverLehighValley.com or request our Official Visitors Guide to find hundreds of things to do.
So, America, I say, "stand up for your rights! Life is short, make the most of it. Create those lasting memories with your friends and family, today!"
If I gave you $100, you wouldn't leave $40 on the table, would you?
*Conducted by GfK Public Affairs on behalf of the U.S. Travel Association