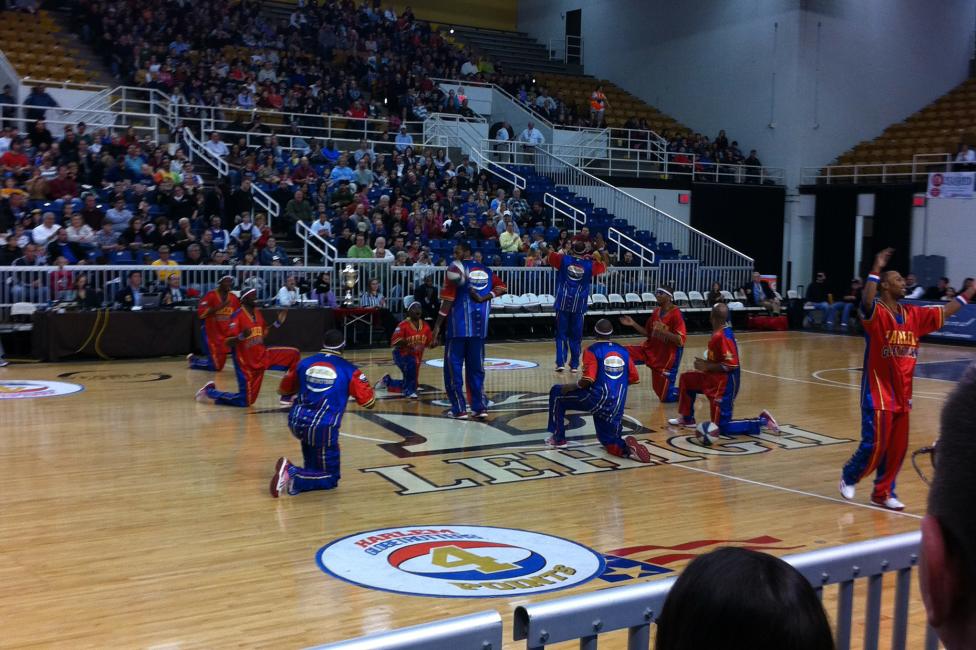 Last Thursday I had the opportunity to take my wife, son and nephew to see the Harlem Globetrotters at Stabler Arena. It was a first for us. Sure we've seen them on TV over the years, but seeing them in person was something special. Even through Curly Neal and Meadowlark Lemon are no longer on the circuit, the new breed still offers the flare of the old guard. From the water and confetti trick - to the "pantsing" of the referee, they still make the crowd roar.
Stabler Arena always offers an intimate feel, and with our seats that were courtside we really got a great feel for this exhibition. Yes we all know who wins (well us adults do) in the end, but these guys have some basketball skill.
It always amazes me to witness their dribbling tenacity, and ability to dunk the basketball with such ease. My son and nephew had a great time. Just seeing the enjoyment on their faces made the night special. In the end all that any parent wants is to see their children enjoy the simple pleasures that come along with being young. Any parent looking for an affordable night out that is guaranteed to entertain, check out the Globetrotters on their next visit to Lehigh Valley ... you will not be disappointed.