Each summer, professional theatre arrives at Muhlenberg College in Allentown for a season of fun.
2015 marks the thirty-fifth season for Muhlenberg Summer Music Theatre (MSMT). And perhaps the best part about these spectacular performances are their affordability. You'll swear that you're seeing a Broadway show with the beautiful sets, talented actors, and outstanding musicians that bring these productions to life.
The season kicks off with Avenue Q, the winner of the Tony Awards "Triple Crown." That means that the show was selected as the recipient of Best Musical, Best Score, and Best Book all in the same season. This show put a hilariously adult take on children's characters. The stars of the show are twenty-somethings trying to navigate life and find their purpose in the big city. What makes this show unique is the fact that it features puppets. Yes, puppets. Trust us- you'll be rolling on the floor with laughter!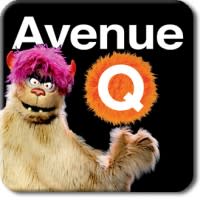 Please note that Avenue Q does feature adult content and is recommended for mature (and silly) audiences.
Avenue Q opens on Wednesday, June 10 and continues through Sunday, June 28.
The second main stage performance of the summer is the classic favorite Hello, Dolly! This ten-time Tony Award winning show takes audiences on a race around New York City with America's most beloved matchmaker at the turn of the twentieth century. This family-friendly performance will leave audience charmed with the classic delight of musical theatre.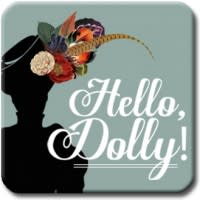 Hello, Dolly! opens on Wednesday, July 8 and runs through Sunday, July 26. Please note that a special accessible performance (with Open Captioning and Audio Description) will take place on Sunday, July 26. To reserve accessible-section tickets, call 484-664-3087.
MSMT hasn't forgotten about the younger ones! Their children's theatre production features a new creation by Doppelskope called Grimm! Explore the world of fairy tales and help keep the storylines from unraveling! This performance combines music, puppetry, and magic in an interactive adventure to delight audiences of all ages.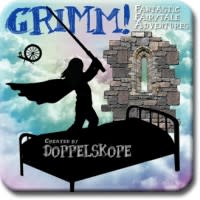 Grimm! runs Wednesday, June 17 to Saturday July 25 with daytime performances.
Single performance tickets are available online, or by contacting the box office at 484-664-3333. But, there are ways to save during shows as well. If you're interested in seeing both Avenue Q and Hello, Dolly!, then a subscription is the perfect selection for you. By purchasing tickets to both shows, you'll receive a discounted rate.
On Sundays, treat the whole family to a day at the theatre. Tickets for children ages 5-18 are just $10 for all Sunday matinee performances. Although, these discounted tickets are limited to two per every full-priced adult ticket.
Tickets to the children's theatre production of Grimm! are excluded from these rates. These tickets area flat rate of $10 in June and $12 in July for all ages. Group pricing is available.
Coming with a group of 15 or more? Call 484-664-3087 to hear about their special group rates.
For more details on these productions, visit muhlenberg.edu/smt.