Let's get this summer started! Lehigh Valley this time of year is jam-packed with places for you and your family to celebrate and have fun together. So plan to get wet, go wild, play ball, hit the parks (baseball, amusement, water—Lehigh Valley has it all), or take in great music festivals, and more! Let's get this summer started!
10 ways to enjoy family fun this summer in Lehigh Valley, Pa.
Putt U is a miniature golf experience like you've never played before! It features two world class 18 hole miniature golf courses, with long and winding holes that will challenge both kids and adults alike. Find out why Putt U has been voted Lehigh Valley's #1 min-golf course 39 times!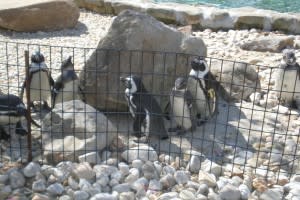 Lehigh Valley Zoo has been voted Best Family Day Trip in The Morning Call's Readers' Choice Awards for five years straight, and you'll see why when you go on your own safari. It's home to approximately 300 animal ambassadors from African penguins to zebras. Bring a camera to capture your wild day and be sure to slither through the brand new RAD (Reptile & Amphibian Discovery) Center. The Zoo is located in the heart of the majestic 1,100-acre Trexler Nature Preserve, where you can expand your family adventures to include hiking, bike or horse riding, picnicking, fishing, or archery hunting. Both attractions are easily accessible from all major highways
Dorney Park & Wildwater Kingdom: From roller coasters and thrill rides, to Dinosaurs Alive! and Planet Snoopy, there's something for kids of all ages (and heights) at Dorney Park & Wildwater Kingdom. Enjoy two great parks in one convenient location.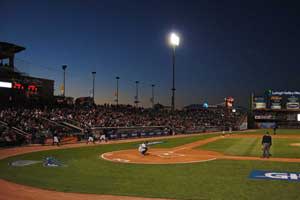 Lehigh Valley IronPigs, the Triple-A affiliate of the Philadelphia Phillies, present the rising MLB Stars of the future at beautiful Coca-Cola Park all summer long. Coca-Cola Park has been named one of the best stadiums in baseball, and the IronPigs have attracted the biggest crowds in the minor leagues for the last six seasons. Catch a game or two and you'll see why. Don't forget to bring your appetite for bacon, too!
Crayola Experience is the only place in the world where the magic of Crayola comes to life! More than 60,000 square feet of wonderful, whimsical adventures await your family at this one-of-a-kind attraction in Easton, the birthplace of Crayola crayons. The Crayola Experience was completely re-imagined in 2013 and features 21 attractions that allow kids to explore art and technology, express their creativity, and experience color in a whole new way. You and your kids can do everything from building a custom marker to animating your creations on a huge digital projection.
ArtsQuest celebrates arts and culture , movies, music, educational programs, festivals, and so much more all year long.
Dutch Springs is the place for families to dive into for summer fun. Learn to snorkel or scuba dive, climb on inflatables in the middle of the pristine lake, scale the rock climbing wall and ropes course, or spend the night under the stars on the campground. The wonderful world of water is waiting for you!
Martin Guitar Factory gives you the chance to see the history of music being made. Martin has been hand-crafting the finest acoustic guitars in the world for over 175 years. Take a tour and see the guitar and the music come to life. Be sure to stop by the museum and pick up some apparel and souvenirs at the 1833 Shop.
Da Vinci Science Center is the place where science comes brilliantly to life! Experience a two-story exhibit floor, nearly three dozen programs for visitors of all ages, and engaging regional workforce initiatives. Exhibits include: Hurricane Simulator, Built Like A Mack Truck, KEVA Build It Up!, What On Earth?, and more!
Lehigh Valley Kidsventure is a partnership of many attractions, nonprofit organizations, and hospitality venues throughout Lehigh Valley promoting activities and experiences that can be enjoyed by you and your family throughout the summer. Led by Da Vinci Science Center's National Geographic Presents: Earth Explorers, Kidsventure wants everyone to "Explore the World Around You!" (You can get discounts at lots of great Lehigh Valley venues too.)
Exclusive Lehigh Valley Special Events
Pennsylvania Shakespeare Festival, June - August. This leading Shakespeare festival shakes the rafters with its national reputation for excellence. A professional theatre company housed on the campus of DeSales University, the festival highlights a special "Shakespeare for Kids" production. This high-energy, one-hour production is designed for children 4 to 10 to actively experience Shakespeare's vibrant language and characters. With exciting new content every year, S4K activates imaginations and generates laughs for the whole family.
Kutztown Folk Festival, June 27 - July 5. The Kutztown Folk Festival is the oldest continuously operated folklife festival in America. This nine-day event continues to draw visitors from all over the world, entertaining families while providing a wonderful look into the Pennsylvania Dutch traditions and way of life. See why it's been featured twice in National Geographic and called "one of the most unique festivals on the East coast" by the Washington Post.
Musikfest, August 7 - 16. Musikfest is 10 days of fantastic live music on 14 different stages throughout Bethlehem's historic district and the new SteelStacks arts campus. From the opening note to the closing act, more than 500 free performances take place in the city's streets, parks, plazas, and historic areas. Tune in to over 60 food vendors, some of the nation's finest artisans, children's activities, fireworks, and more. Headliners so far include ZZ Top, Reba, Jerry Seinfeld, Daruis Rucker, Culture Club, and Alice in Chains.