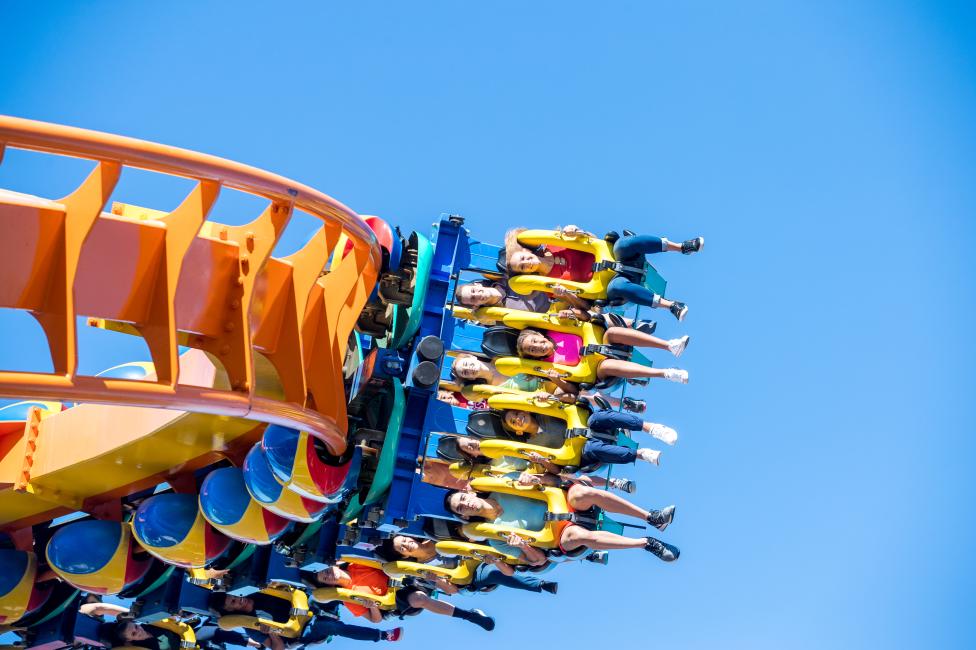 During those long summer days, it may seem hard to find something to do that is new and exciting. But in Lehigh Valley, adventure awaits! From thrilling, jaw-dropping roller coaster rides to some of the most beautiful nature views around, there is always something for everyone. With summer in full swing, here are the seven day trip ideas for family fun.
Dorney Park and Wildwater Kingdom
For all the thrill-seekers in your group, Dorney Park and Wildwater Kingdom is the best destination to get a dose of adrenaline. The park is spread over 200 acres and includes roller coasters, water slides, and even an entire Snoopy-inspired section for little ones. Starting at $35 a ticket, Dorney Park always has special offers to save money, with options for weekday or group admission. 
Dutch Springs
Cool down during these hot summer months by making a splash at Dutch Springs in Bethlehem. The whole family can enjoy the Aqua Park which is filled with floating inflatables including trampolines, challenge courses, and more. Sink below into unexplored depths with their scuba diving instructors or climb to new heights outside the water on their aerial park Sky Challenge. With their offer for on-site camping, this 50-acre lake can provide much more than just one day full of fun. Tickets range from $30 to $40 depending on the day of the week.
Lost River Caverns & Crystal Cave
Go below ground and take cover from the heat with some of the coolest caves you can explore. Wonder at the crystalline creations deep below the surface at Crystal Cave as your tour guide leads you 125 feet underground. At Lost River Caverns, you can admire intricate, natural forming crystals on a 30-45 minute tour of their caves. Ticket prices vary. 
Outdoor Recreation
For those wanting to spend more time outside, Lehigh Valley offers extensive opportunities to connect back to nature. Get out on the water and paddle over crazy rapids of the Lehigh River with whitewater rafting. Not to be missed in the area is the Delaware & Lehigh National Heritage Corridor. Stretching a total 165 miles, the 48-mile section within Lehigh Valley allows visitors to bike or walk the path, or kayak the river section. Looking to take in some mountaintop views? The Appalachian Trail runs through the Lehigh Valley and provides bountiful hiking opportunities. Hawk Mountain, named after the many hawks that reside there, gives its hikers some of the most breathtaking views of the Valley and even provides wheelchair accessible viewpoints. 
National Canal Museum
One of the most interesting stops along the D&L Trail is the National Canal Museum. Visitors are invited to take a tour along the two-mile Lehigh Canal or inside an original locktender's home on the premise. Step back in time and see how the work was done by enjoying a ride along a mule-drawn canal boat. Pulled by the two friendly mules Hank and George, this is an experience one can have only in Lehigh Valley, as the Josiah White II canal boat is the only remaining mule-drawn boat in Pennsylvania. 
Drive-In Movies
The best way to watch some of the newest movies to hit the screens is laying underneath the stars at Becky's Drive-In located in Walnutport or Shankweiler's Drive-In located in Orefield. Make sure to bring lawn chairs and blankets as you enjoy the film stretched out in front of your parked car. You can either tune your own radio to a specific frequency to have the audio accompanying the film or rent one for a low cost at the theatre. All movies begin approximately at dusk, so make sure you get there early for a good spot - and don't forget the popcorn!
Festivals & Events
You won't want to miss the best summer festivals that Lehigh Valley has to offer:
At the historic Burnside Plantation, the Historic Bethlehem Blueberry Fest (July 20-21) is perfect for all that is sweet. It includes live music, crafts for the kids, and the most blueberry desserts you've ever seen. 
With headliners such as Weezer and The Chainsmokers, Musikfest (August 2-11) is definitely the event of the season! This annual festival brings nearly one million attendees to Bethlehem to take in 500+ free concerts across 14 stages.
Calling all automotive enthusiasts! The annual Wheels of Time Jamboree (August 23-25) features showings of more 2,000 street rods and customs. Accompanying the car show are bands, games, and fun for the whole family.
End the summer with some classic fun before going back to school with the Great Allentown Fair (August 29 - September 4). Make your way to the many fairground rides, Demolition Derby, or ticketed shows to provide a fun experience for all.