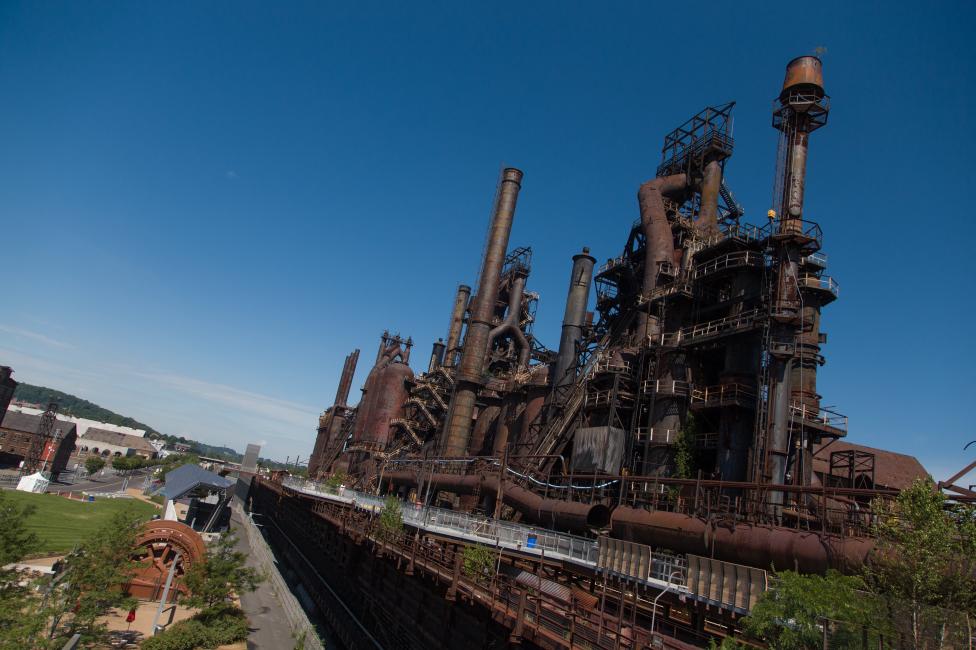 Cater to the history buffs in your group with a stroll along the Hoover Mason Trestle.
Located along the base of the iconic blast furnaces of the former Bethlehem Steel Plant, this elevated walkway provides a unique perspective for those looking to learn more about the major role that the steel industry had in America. The walkway is lined with beautiful gardens, historical plaques noting the significance of various structures and stunning viewpoints overlooking the ArtsQuest campus.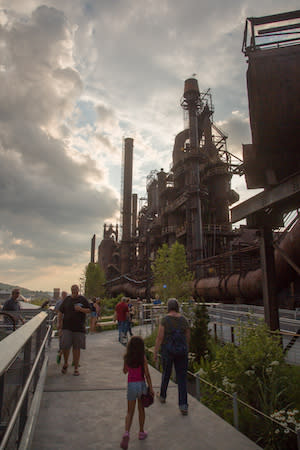 The Hoover Mason Trestle is accessible via stairs at three points throughout the walkway, or by elevator at the western end. While the trestle is open for general public access, your group may want to consider taking a guided tour led by Historic Bethlehem Museums & Sites. These tours give groups an inside look at the daily life of steelworkers, showcasing the various jobs that steel workers were responsible for. On your tour, you'll also learn about the process of steelmaking and why the Bethlehem Steel corporation was so integral to the industrial heritage of the country.
To take a deeper dive into history, be sure to stop by the adjacent National Museum of Industrial History. A Smithsonian affiliate institution, this museum tells the stories of the machines that helped shape America. You won't want to miss this on your next visit to Lehigh Valley. Group rates & tours are available.