The first day of spring is a day we look forward to every year. Sure, free Rita's is great—but it also means that we are one step closer to the opening seasons of spring sports!
Lehigh Valley has no shortage of entertainment on the field, and all the fun begins the first weekend of April.
The Lehigh Valley Steelhawks kick off their season on Sunday, April  6 at Stabler Arena on the campus of Lehigh University. A part of the Professional Indoor Football League, the Steelhawks play a season of 6 home games, with potential for added playoff dates.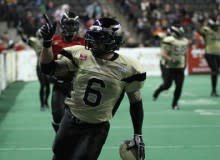 If you've never been to check out an indoor football game, this is a great opportunity to see what's going on! Season ticket packages are affordably priced for the whole family, and single game tickets are available at the Stabler Arena Box Office, or online.
The first 1,000 fans through the doors on April 6 will receive a t-shirt, and there will be plenty of on-field entertainment throughout the game. The Precious Metal Dance Team will host its annual Dance Clinic event, which will feature over 100 young dancers this year! Be sure to stick around after the game to meet the players and grab some autographs.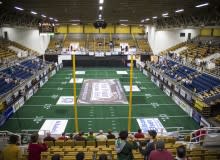 The following night marks the kickoff of another great season for the Lehigh Valley Iron Pigs. The April 7 home opener brings the Buffalo Bisons to Coca-Cola Park for what is sure to be an exciting start to the season.  The first 3,000 fans (18+) through the gates will receive a t-shirt.
Tickets to the home opener are available here. Single game tickets and both partial & full season ticket plans are also available for purchase; check out their website for more information.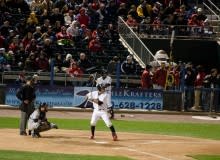 With all the hype around the #SMELLTHECHANGE campaign for the new uniforms, the Iron Pigs are definitely ready to go! The Majestic Clubhouse has been stocked with bacon hats, so be sure to stop by to update your team attire! If you want to be prepared for the first game, you can also order your attire online.
Dust off those jerseys and get ready for the kickoff of two great seasons! The fun is just beginning in Lehigh Valley.