There's no hotter way to start off spring in Lehigh Valley than with the Spring on Fourth! What's on Third? festival held annually in downtown Bethlehem. Even if that means unexpectedly trying some ghost chili pepper this past Saturday afternoon. And, even if my tongue is a bit fried from the excitement, Spring on Fourth has definitely set the bar for another what should prove fantastic festival season in Lehigh Valley.
Affectionately known as "Chili Fest," due to the Chili Cook Off competition held between local businesses, Spring on Fourth should more be thought of as a neighborhood celebration in a city. Nearly ever nook and cranny of south Bethlehem from The Banana Factory on 25 E. Third Street to the new Social Still at 530 E Third Street is packed with activities for adults and children alike.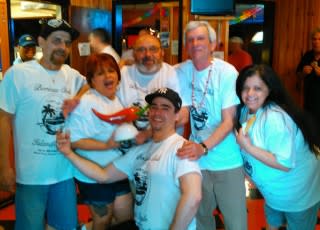 The event was founded 19 years ago as a way to celebrate a revitalized Bethlehem southside, something it's still doing today. Beyond the popular Chili Cook Off aspect, Spring on Fourth featured live entertainment by a number of performers, family fun activities at the "Cops n Kids" event held at Northampton Community College, and the new Urban Street Arts Festival, held at The Banana Factory.
But, you still want to know at least a little about the chili, right?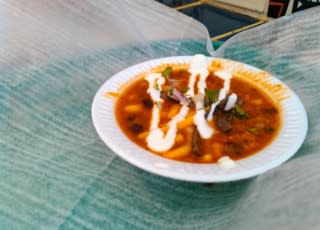 For the fifth year, I was lucky enough to be a judge for the Chili Cook Off. This incredibly hard job required us to taste 11 chilies (out of the 22 on hand) while another set of judges tasted the other. The set of judges then exchanged their top three, which we both tasted, resulting in a winner. This year's winner went to the Puerto Rico Beneficial Society, who were not only eager to win, but more than gracious when they received their glass chili pepper trophy which was handmade at The Banana Factory.
Other favorites of mine included Molinari's, ArtsQuest, and Shankara, which had a ghost pepper sauce that I mistook for a regular hot sauce. Take me as your example and never make the same mistake. It took a solid 45 minutes for the burn to go away.
While you'll have to wait until next year to buy your Chili Passports and get out there, Spring on Fourth also ushers in what I like to call the "Festival Season" in Lehigh Valley. From HopsFest to Musikfest to The Great Allentown Fair, there are many more festivals yet to come in 2015 and you better be ready!