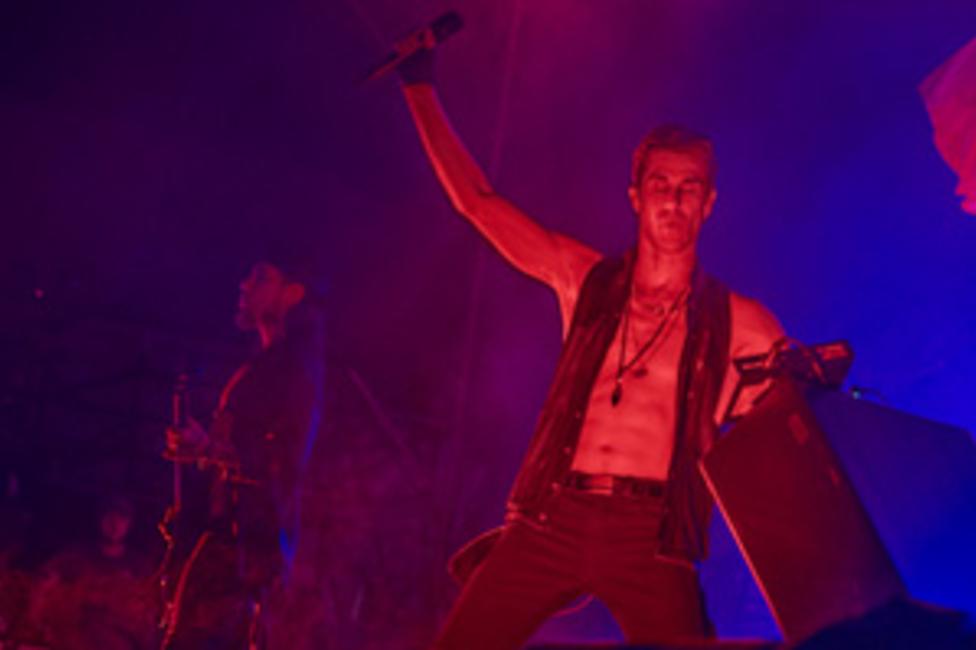 I was so stoked to hear that our bosses scored a party deck for the Band of Skulls and Jane's Addiction show at Musikfest 2012. They treated the whole 4O1! team, and they even got us mugs! While everyone was pretty excited to see Jane's Addiction, I think I was a little more excited to see Band of Skulls.
The crew met up a little early and headed down to The Steel Pub for mug refills, then we headed into the Sands Steel Stage area for the obligatory Aw Shucks corn and to scope out band merch. When Band of Skulls came on I was so pumped... check out the band's video for I Know What I Am and I have a feeling you'll get a little pumped too. I spent most of the first 30 minutes of the show with my hands in the air singing along - I sounded a bit scratchy over the weekend.
The sun finally set as Jane's Addiction came on, and it was so cool to see the crowd swell from up in the party deck. Sadly, shortly after the set began, the weather became an irresistible force and the show ended abruptly. It's cool though, most of us were just happy we got to hear Been Caught Stealing before the rain came.
If you haven't had a chance to see a show at the new main stage, you definitely should check it out next year. It has the look and feel of a full-time venue, the energy is amazing, and ArtsQuest does a pretty amazing job of bringing in a little something for everybody. Samantha Buker is the Communications Director for 4O1! Creative and was a social media intern at Discover Lehigh Valley, both in Allentown, PA. She has been wining and dining around the Lehigh Valley for over 7 years.