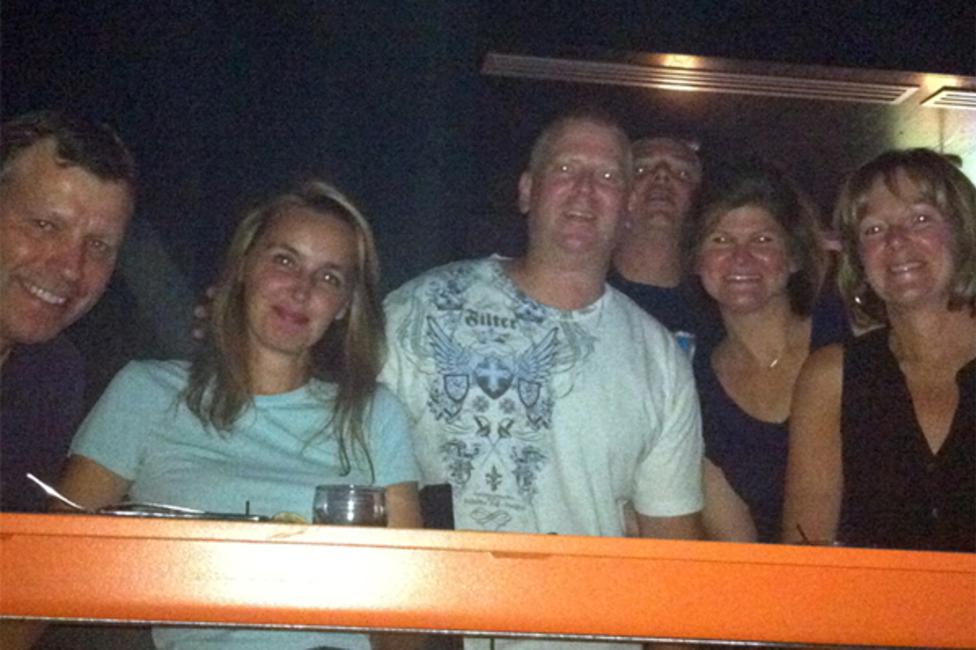 Have you heard about the lonesome loser, beaten by the queen of hearts every time? As these lyrics belted out from the Little River Band's front man Wayne Nelson, I couldn't help but think these are far from "loser" seats. In actuality seats three through eight in section 600 might be the best seats I've had for a show in a long time. If you haven't made your way to the Musikfest Café at ArtsQuest™ Center at SteelStacks™ yet, I suggest you get there soon and see for yourself.
Talk about a quaint venue; this place is great. With very little obstructed views (if any), there truly isn't a bad seat in the house. But in my opinion our aforementioned seats are the best. Offering table service and just three feet from the bar, you can't ask for more. And if you chose to stand or dance throughout the show as I tend to (especially when the libations turn me into a dance machine), you won't have any concern with upsetting folks behind you.
I was fortunate enough to run into ArtsQuest's Sr. Vice President of Marketing & Advancement, Kassie Hilgert, the night we were there and she joked that for a fee I could have naming rights to these precious seats. So don't be surprised to see them renamed "Hogan's Alley."
As our picture reflects, we sure had a great time and I am eager to get back as soon as the next classic rock act pulls in to town. Living in Lehigh Valley we have access to a plethora of entertainment venues. I suggest you give the Musikfest Café a try if you haven't already. If you have, I'd be curious to hear your take on the venue?