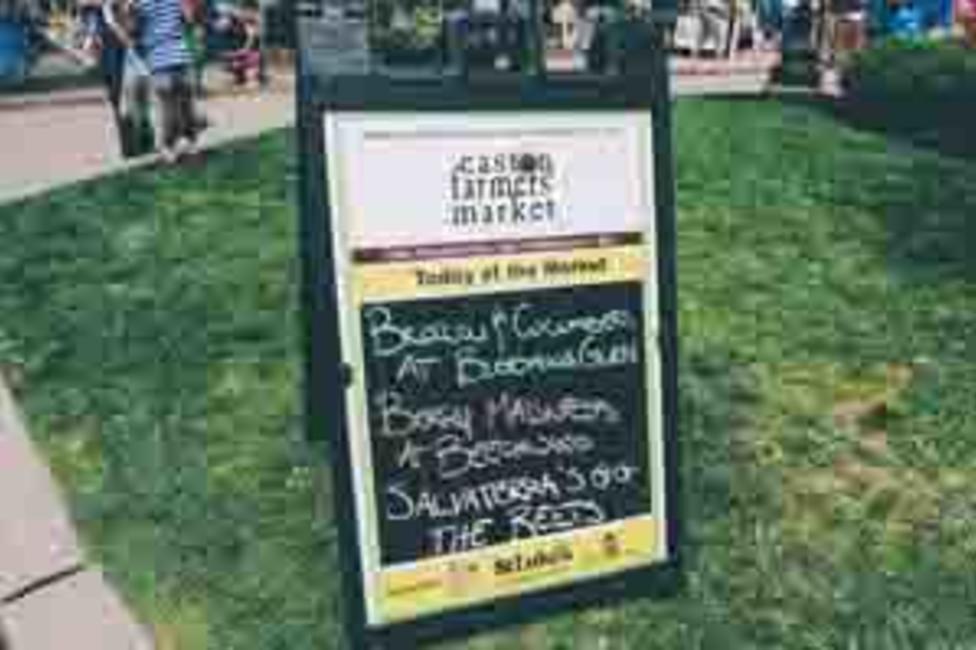 By Rebekah Drozd
The Easton Farmers' Market (EFM) offers a family-friendly way to nourish your body and mind. Located in Easton's Centre Square, the market takes place every Wednesday and Saturday throughout the summer.
"Get to know your farmer" is the central theme of EFM 2015.
"We want people to reconnect with the source of their food," says Megan McBride, EFM marketing manager.
It's easy to connect with the many vendors, who are friendly and ready to talk about the fruits of their labor. Take a walk through the circle, sample some of Easton Salsa Company's cream cheese, sip Peace Valley's local wines, and take in the aroma of Teels Hill Soapworks.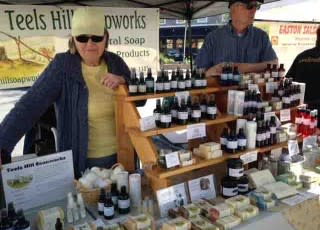 Susan Knapp, the owner of Teels Hill Soapworks, has been bringing her all natural body-care products to the market since 2003. Stop by Susan's stand on Saturdays and ask about the fiftieth soap she just created!
Kristin Consorti of Hellertown, has been a loyal EFM customer for the last two years. When she's not attending journalism classes at Penn State, she and her mother enjoy their Saturday mornings at the market. The attractions for the Consortis are the natural foods, such as honey from Stagecoach Orchard Apiary and cheeses from Valley Milkhouse.
"The market offers delicious food that you can't get anywhere else," Consorti said.
Like the produce on its many stands, the market grows every new season. You may recognize some of the businesses that have joined the Saturday roster, such as the Bank Street Creamery, Full of Crepe, Greenmouth Juice Café, and Lunaria Gardens. Some not-so-local newcomers are Two Sisters Canning out of Langhorne, Pa., and the Ironstone Creamery, located at the Glasbern Inn in Fogelsville.
The early debut of Weyerbacher Wednesdays is yet another sweet surprise for fresh produce and craft beer lovers.
"We think opening the [Wednesday and Saturday] markets simultaneously this year will create more buzz and get the Wednesday market off to a stronger start," McBride explained.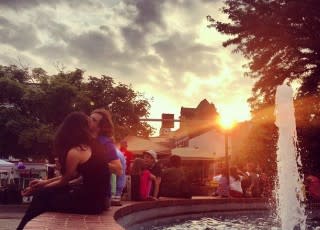 Weyerbacher Wednesdays is not only starting a month earlier this season, but is also adding some new vendors for Easton's craft beer connoisseurs. For example, The Shawnee Inn will offer craft beer sampling and farm-fresh burgers. For the non-beer drinkers, there's plenty of natural juices, fresh produce, and vegetables available from new vendors such as Stark Juices of Kempton, Pa., Pickle Licious of Teaneck, N.J. and Rolling Hills Farm of Lambertville, N.J. All these new additions, combined with live music and open mic nights, are great reasons to head down to Centre Square on "hump day."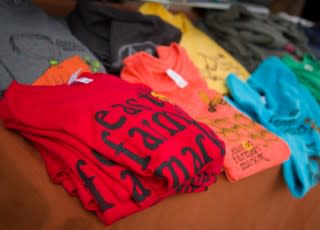 The market also holds a variety of events throughout the year—Bacon Fest, Tomato Days and Garlic Fest, just to name a few. Up next: Strawberry Days on June 10 and 13.
McBride encourages newcomers both inside and outside the Lehigh Valley to come and see, smell and taste all the Farmers' Market brings to Easton twice a week.
"They should come to support their local farms and to experience the incredible energy that fills Centre Square."
So plan to spend some time in the circle this summer and "get to know your farmer!"