With Thanksgiving just about a week away we will be in the holiday buying season before you know it. Please check out the Discover Lehigh Valley web site to see our partner's Black Friday / Cyber Monday deals that offer some pretty good savings for those looking to save a buck or two.
Sorry for the shameless plug, but it's my blog so I can do what I want.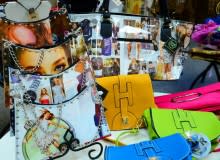 Now onto the "meat" of this blog. Saturday, November 30th is "Small Business Saturday." This day was founded back in 2010 by American Express as a way to celebrate and support small business across the country, including those wonderful establishments that make their home here in Lehigh Valley.
Yes, we all love the big box stores for their competitive pricing, but let's be honest there is something special that small businesses offer. From the uniqueness of the products or services offered to the friendly smile or the greeting by name the warmness that you feel when buying from the "little guy" can be very rewarding.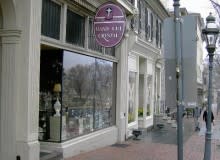 There are many local businesses taking part in the day this year including Clover Hill Vineyards & Winery, Da Vinci Science Center, Dunderbak's, and many more. Look for the Shop Small logo in store fronts throughout Lehigh Valley for great savings and perhaps even a free gift with your purchase.
Additional participants can be found at ShopSmallNow.com and include the following to name a few:
Cleo's Silversmith Studio and Gallery
Gingerbread House Gifts & Antiques