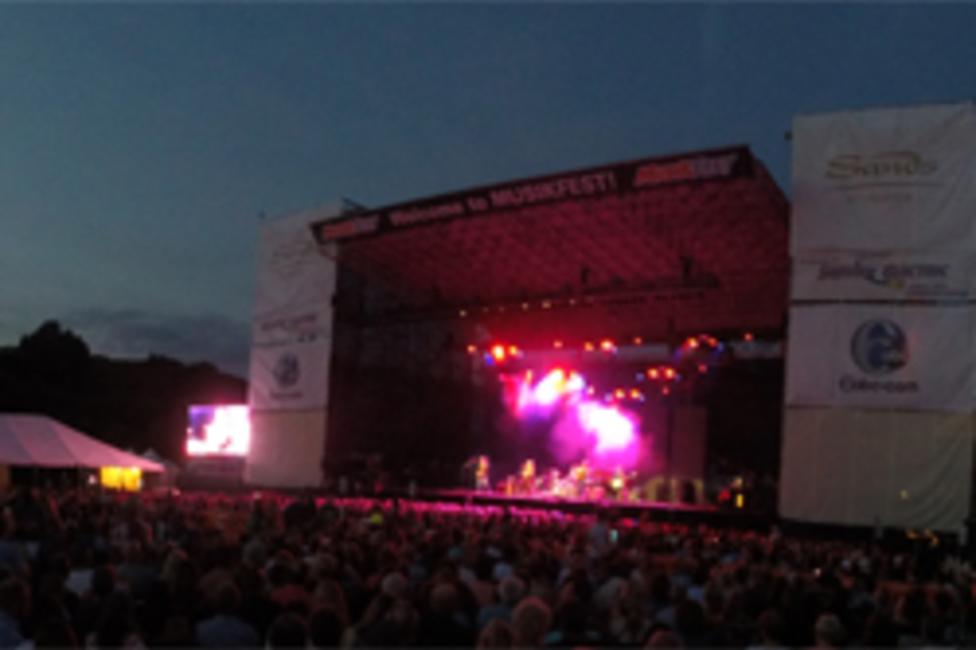 Midway through her hit song "A Change Would Do You Good," Sheryl Crow's guitar strap broke. The body of her acoustic landed squarely on her toe.
The nine-time Grammy award winning artist didn't miss a beat at Musikfest, however, imploring the crowd to take over some singing duties until a guitar tech was able to bring her a fresh instrument.
"At least it wasn't a Martin Guitar," she said after the song ended.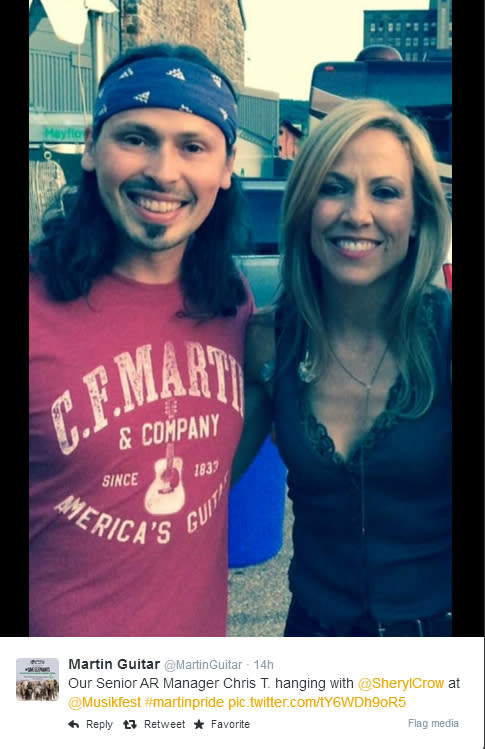 The crowd exploded.
After a few more songs, including a vibrant rendition of her first hit "All I Wanna Do," Crow's guitar tech came back out, but this time it wasn't to fix a guitar strap.
"My big toe is bleeding," Crow said with a laugh, then motioned to the old Bethlehem Steel blast furnaces behind the stage. "I wish they were still working. I could have used some steel toed boots."
Crow also mentioned how her band toured the C.F. Martin & Co. Factory in Nazareth earlier in the day and how she took some time off to visit Crystal Cave in Kutztown.
"This is a very unusual place to play," Crow said as she looked out over the crowd. "It feels very American. We like that."
Crow's performance was very down-to-Earth, a fact that belies Crow's body of work that includes millions of albums sold and worldwide fame. She created a warm rapport with the crowd before the time she was done with her third song. That fun, jovial atmosphere lasted throughout her performance that included a bevy of her hits like "Strong Enough," "Leaving Las Vegas," and more.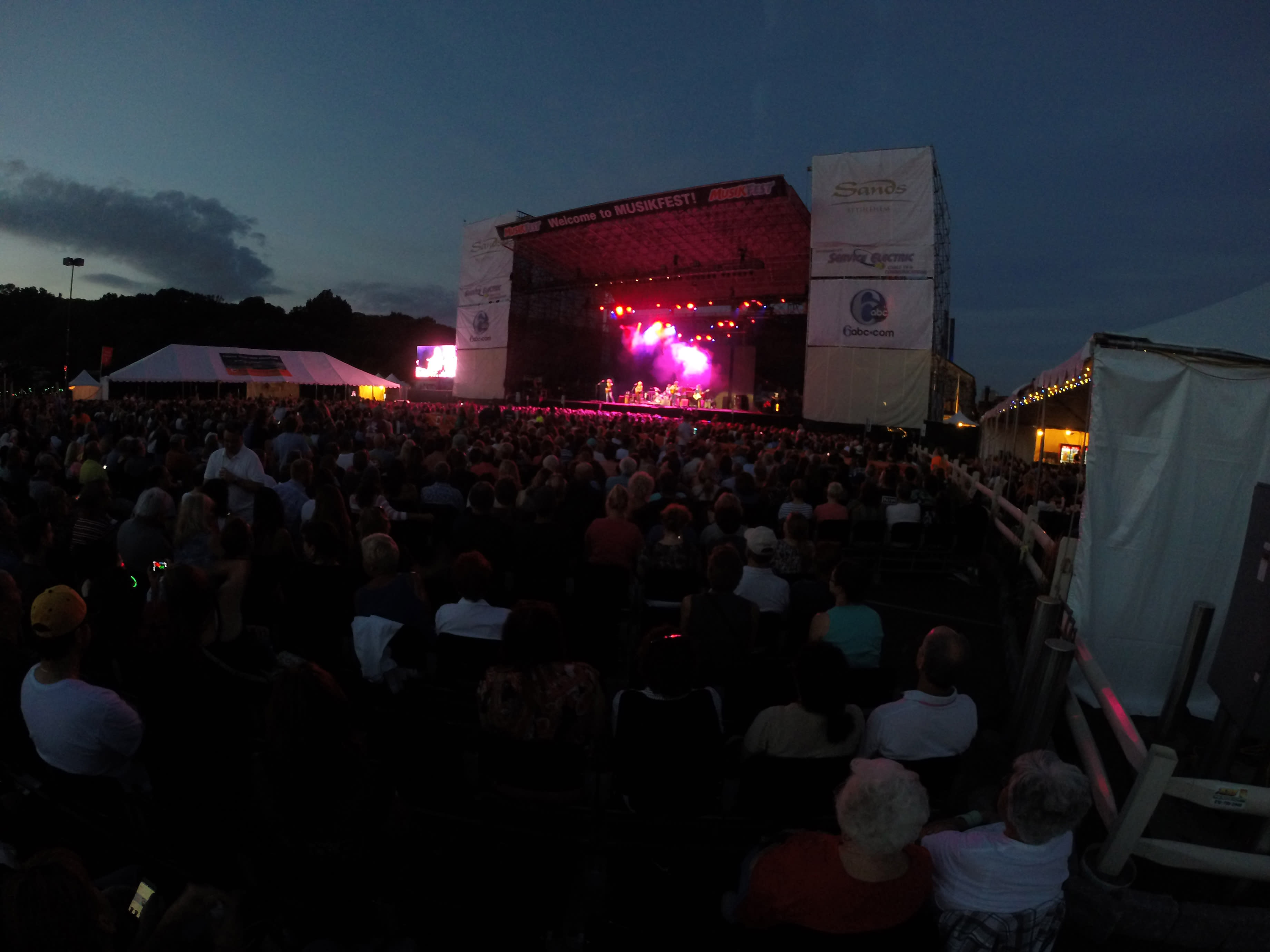 It was Crow's second visit to Musikfest (she performed in 2012, but was forced to cancel a show in 2001) but it felt as though she lived down the street what with her candid remarks between songs and lighthearted banter with her band. She was comfortable, confident, and downright spectacular with each song.
"I know it's Monday," Crow said, again while switching guitars. "But, Tuesday is international party day, so, it's going to be okay if you go into work a bit hungover."
Even if you didn't imbibe in alcohol at Crow's Musikfest 2014 show, you surely had a hangover the next day; the one you get after one of Musikfest's most memorable Sands Steel Stage performances to date.