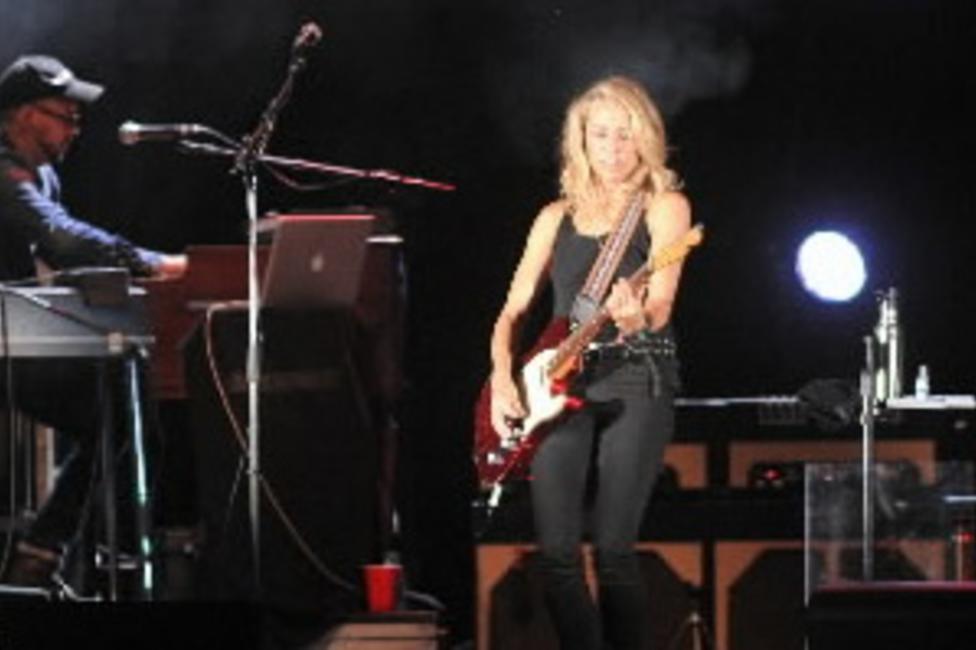 I braved the weather on Friday night (an inside joke) at The Sands Steel Stage to see one of my favorites, Sheryl Crow in concert.  She came out guitars blazing her hit "Steve McQueen". My husband said it looked like "All I want to do" is have a rockin' good time.
The ArtsQuest "Members Only"  section seemed to be filled to capacity, one of the great benefits to becoming an ArtsQuest member is no waiting in line and access to great concert seats.
Back to Sheryl, "My Favorite. Mistake" was that she didn't play longer. Especially when she puts a little country swing into her songs. Made me feel like I was sitting on a porch in "Abiline".  Some fans probably don't think that she should have gone with a big country feel, but don't they know that "A Change Will Do You Good?"
"The First Cut is The Deepest" song off 'Cars" soundtrack. "Real Gone" made me feel like I was watching the speeding cartoon cars with my daughter.
A few years ago we were disappointed when Sheryl Crow cancelled her show at Musikfest, but we "Can't Cry Anymore" because she was "Strong Enough" to play Musikfest and "Soak Up The Sun" with a lot of fans. Even with her recent health crisis (a benign brain tumor) she proves that "Every Day is a Winding Road" bouncing back  with a terrific performance.
Until next year, Festers!