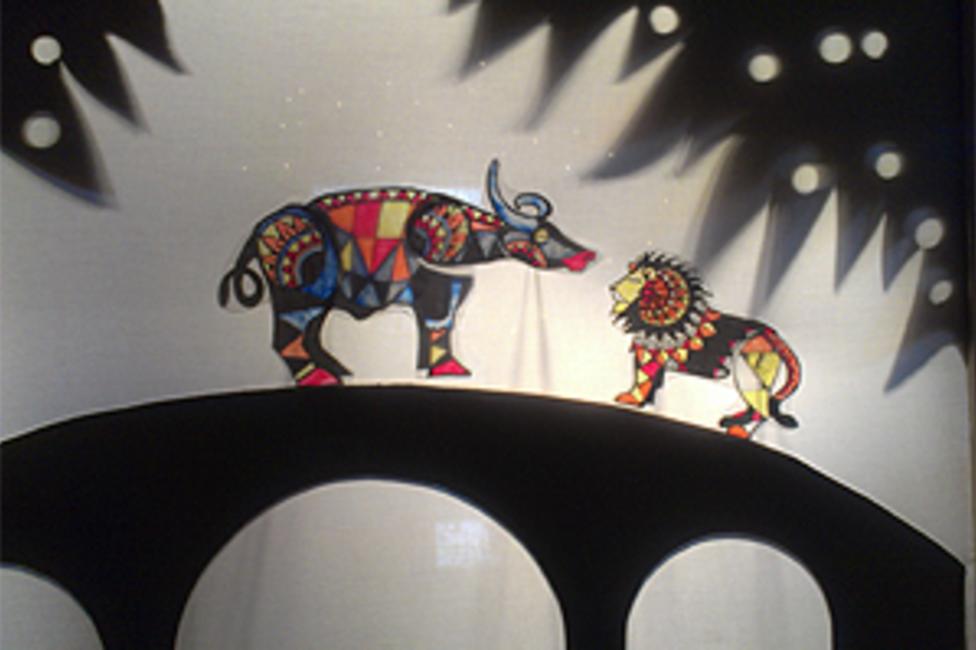 Before the Celtic Classic Parade of the Shamrocks rolls through the streets of Bethlehem, The Charles Brown Ice House will be full of family fun, shadow puppets and Indonesian music. Mock Turtle Marionette Theater will be performing Shadow Stories on Saturday, March 16 10 a.m. at the Ice House, located on Sand Island.
Shadow Stories features three shadow puppet plays and live music performed by Gamelan Mekar Sari, a musical ensemble comprised of Valley devotees of Indonesian music. The program will include the premiere of Mock Turtle's new shadow play, The Grumpy Gecko, accompanied by  music played on drums, gongs, cymbals and metalophones.
The performance will also feature two of the theater's most popular shadow productions, Travels to Tondo, a story from Africa, and the Legend of Sung Low, a Chinese shadow tale.  Shadow Stories will be followed by a demonstration of the gamelan musical instruments and the shadow puppet theater. (Continued below gallery)
[gallery ids="14390,14391,14389,14392,14393"]
I was lucky enough to catch Mock Turtle Theater owner and puppeteer extraordinaire, Doug Roysdon, during a dress rehearsal this past week. I was pleasantly surprised to find my idea of shadow puppets was poorly contrived. Roysdon's puppets are bright and full of color as they come to life behind a translucent screen. The voice performances, coupled with gracefully moving puppet parts, translate to a performance that transports the viewer into a fantastic fantasy world.
Before heading down to catch the parade, which starts at 1 p.m., I would highly encourage families to visit the Ice House for a fun beginning to their day.
Also, the performance is a benefit for the Bethlehem Public Library.
Tickets are $5 for the show and $7.50 for the show and workshop combination.
Contact Mock Turtle Marionette Theater for details, directions and reservations at 610-867-8208/ doug@mockturtle.org and our website at www.mockturtle.org.
The Charles Brown IceHouse is located at 56 River Street, on the Lehigh Canal, Bethlehem.
http://youtu.be/a3CZC5EXQ_s