For the last three months, I've been interning at Discover Lehigh Valley under the behest of Communications Manager George Wacker. During my time here, I've had the privilege of working with some relentlessly dedicated, fantastically talented people working tirelessly to show you all of the things that make Lehigh Valley such a special place to live, work, and play.
I'd like to share some of what I've learned with you.
What a Table Tent Is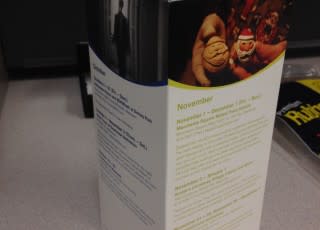 When George told me I'd be unboxing "table tents," my mind immediately conjured up the image of some weird, hybrid Ikea monstrosity. So, imagine my disappointment when  I stood before box upon box of company literature to be organized, mailed out, and eventually folded and placed daintily atop tables across Lehigh Valley.
I realized then that I had seen plenty of table tents before and couldn't believe I had gone through life unaware of their proper name. Having  learned so much already on my first day in the office, I was effervescent.
Lehigh Valley Has a LOT of Mascots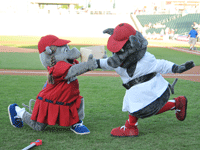 For some arbitrary reason I can't explain, the concept of mascots is a novelty I associate strictly with the realm of sports. That the term "mascot" technically refers to any person or thing used to represent a collective identity or organized body of people just never occurred to me. Ronald McDonald, for instance, was never a "mascot," but rather a "spokesman." But I digress ...
One of my many assignments at Discover Lehigh Valley was to write  short biographies of various local mascots for a feature that will appear in our 2014 Official Visitors Guide. What I learned is that Lehigh Valley loves mascots; we must, because there's so many of them! What's more, I had no idea that most of them even existed. So this assignment was fun as well as informative.
Always Be Looking For a Story
With a place as vibrant and bustling as Lehigh Valley, there's potential for a story virtually every nook and cranny of the great expanse that is the Allentown, Bethlehem, Easton area. There is really nothing too unlikely to be made into a  story with a bit of creative finesse. Always be looking for inspiration in everyday surroundings. If you think there isn't anything going on, anything of interest, well, think again.
Expect the Unexpected

Sometimes, a person's day can wind up deviating considerably from the itinerary they scratched down for themselves on the back of their WaWa receipt. Of course, this extends to the workplace, and surprise fire drills, infuriating and inconvenient technological issues and other phenomena are always a possibility. If you don't want to be hopelessly caught off-guard, it's important to think ahead. Employ liberal use of the "save" button, always have back-up work planned, and never underestimate the unpredictability of life.
Even the Most Familiar Environments Can Hide Surprises
For all 22 years of my life I've called Lehigh Valley home, and I've spent an inordinate amount of time in its various coffee joints, music venues, comic book shops, restaurants, and parks. And yet, there is so much to the area I haven't experienced and knew nothing about, which became glaringly obvious as my internship rolled along. Working at Discover Lehigh Valley unexpectedly introduced me to a myriad of  new people, places and things, while I rediscovered old stomping grounds and turned the spotlight onto some of my favorite locales.
Paradox: Paragraphs Are Anathema to Readability?
As a writer, I have a certain appreciation for paragraphs. Paragraphs are great. However, paragraphs are also, bizarrely, not conducive to getting people to read what you write.
It seems strange, I know, but in a PR/promotional context, large paragraphs are actually disadvantageous. The idea is to convey as much information as you can and as concisely as possible; fluidity and simplicity are essential so that copy can read quickly and easily. I myself struggle with this, and I am violating this cardinal rule even now.
[As an aside, why are paragraphs an obstacle for the general public? Is this why people don't like reading? Maybe if Dostoevsky had condensed every page of The Brothers Karamazov into two-sentence paragraphs, the book would have found a wider audience.]
Working in an Office Doesn't Have to Be a Black Hole of Tedium and Monotony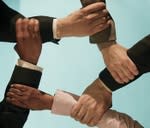 Before formally beginning my internship, I took a brief tour of the Discover Lehigh Valley office in downtown Allentown, but other than getting a general idea of the office layout, I didn't know what kind of environment I would be immersing myself in and I had no idea what to expect. Films like Office Space,  In the Loop and Glengarry Glen Ross don't exactly portray the workplace as a welcoming, enjoyable or desirable place to be, with death being a preferable alternative. However, my time at Discover Lehigh Valley assuaged my fears.
Though I can honestly claim that the work I've done at Discover Lehigh Valley has been immensely enjoyable, I realize a lot of people feel virtually imprisoned by their jobs. However, I am now convinced that even the stodgiest of professions can be made bearable---enjoyable, even--- if one is surrounded by great people to lift one's spirits. (In case it isn't clear, the folks at Discover Lehigh Valley definitely fit into that category).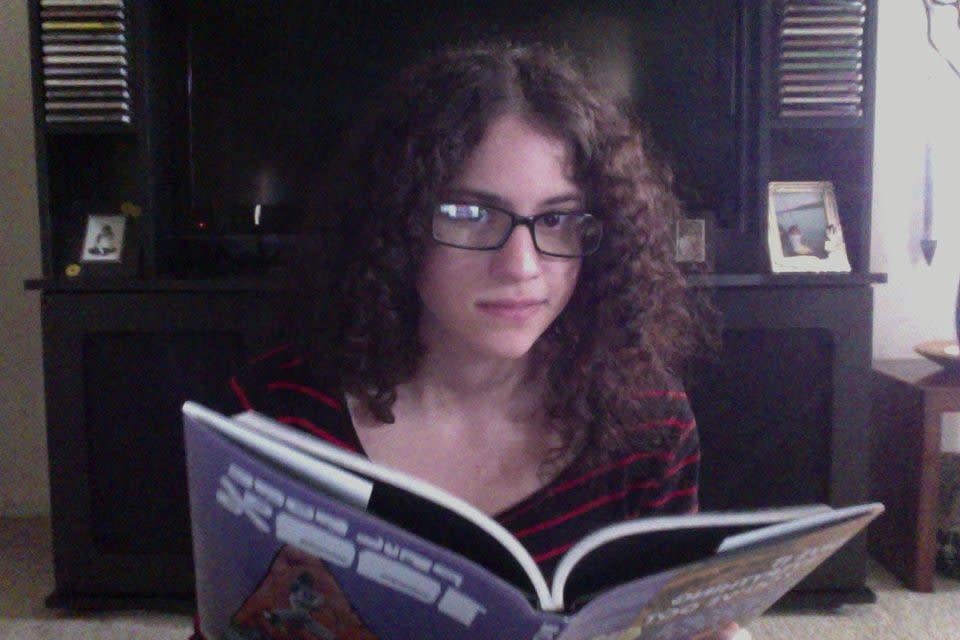 With my last day at Discover Lehigh Valley drawing near, my first instinct is to withdraw into a sad reverie of maudlin sentimentality while listening to Morrissey's "Break Up the Family" in a dark room somewhere, but it's probably best if I focus on the positives:
This internship experience turned out to be so much better than I ever expected, in large part to the incredible staff at Discover Lehigh Valley. They've all been so helpful, honest in their criticisms and charitable in their approval. I've been able to hone my skills as a writer while pontificating on the things I love about the place where I grew up. I've had fun while also being challenged.
I think I lucked out with this internship.